Ntozake Shange: First Loves
I always knew I liked poetry more than anything. More than boys. More than butterflies. More than fresh sheets on a hot St. Louis night. I'm not sure I liked poetry more than dancing or Jackie Wilson. Or sleeping on the second-floor screened porch when even fresh sweet sun-dried sheets were no match for the weight of the air of my sister's wandering limbs. My mother, Eloise, had benefited from what were then called 'elocution' lessons privately given in the home of a striking yet demure Southern woman once removed to the Bronx. There she mastered Whitman, Whittier, Wheatley, Shakespeare, Dunbar, and Paul Laurence. This eclectic mix of word crafters were my lullabies, soothing rhymes, and demonstrations of slowly garnered memorization skills. This, I suspect, is where my love of poets began. They served a purpose, even in the short but widely lived life of a small colored child in East Trenton, where the houses and trees were as small as my arms' reach to my mind. Or later, in the magnificence of a St. Louis dawn I heralded the coming light with words, just as my mother had greeted me. These are the very beginnings of my romance with language. At least I can go back with a reasoned mind, no further.

But mine was no constant love. I flirted with Baudelaire and Artaud because I longed for some immersion in dream. My life--in the midst of the civil rights movement's beginnings, when children played a fundamental role--was highly irrational. Racism is irrational and therefore my environs were fraught with absolute craziness. Surrealism by thirteen was actually a grounding influence which makes me smile now. Even today if I'm beseiged by pressures beyond control, off I go in search of "dada."

I have always been a performing poet. I believe from Euro-American training that the Greeks were right: poetry must be heard. I knew as a black person that when I asked somebody for a poem, I didn't mean for them to give me a book. I meant for them to "deliver" it, say it, make it jump, fire in the air with power and magic. This was always. I didn't say to myself, "I want to do that; I want to be a poet." It didn't happen until I saw Amiri Baraka and the Spirit House Movers. I'd grown to love LeRoi Jones because of the delicacy of "suicide note," but it was also because of the music and cultural textures that the Spirit House Movers offered on "1960 something..." The lines "Ruby Dee weeps at the window / being what we all will be / sentimental / bitter" are like love songs to a people, like a personal serenade from an absolute stranger who took my heart. That's when I knew I could say, "I want to do that."


Originally published in Crossroads, Spring 1998.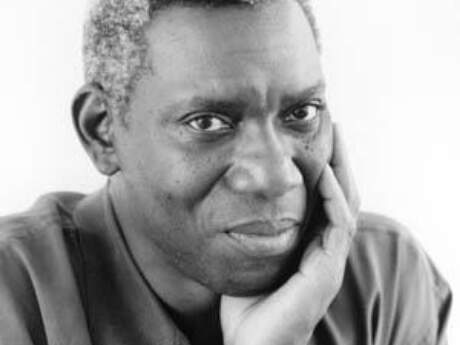 Yusef Komunyakaa: First Loves
Perhaps it was how the poem's title first wedded my tongue, without any hesitation, conscious negotiation, or humbug: "Annabel Lee." It seemed as if some deep part of myself already knew the rhythm and emotion of this name—a Southernness in its music. But Edgar Allan Poe's "Annabel Lee" also ushered in a disquieting mystery and the strange feeling of eavesdropping on something almost taboo.
Read Article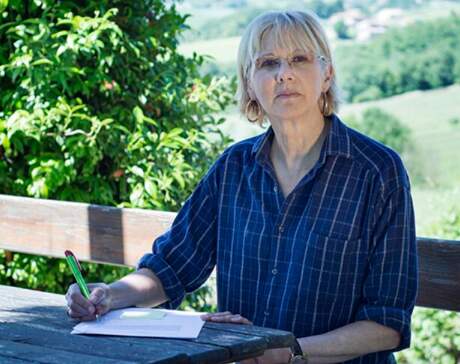 Lynn Emanuel: First Loves
It was 1967 or '68, and I was a college freshman in Dr. Warner's (or Warren's) class, working my way through The Norton Anthology of English Literature. It was early in the term. I know this because "Sir Gawain and the Green Knight," which we were reading, is at the beginning of that two-volume set, barely half an inch into the eight inches that begin with "Caedmon's Hymn" and end with T. S. Eliot. I was having a miserable time. I loved literature, but I didn't love to read. Those sudden moments of erasure—when my self seemed to disappear from my body and seep into the book, when the book absorbed me, took me up and gave me its shape—I found, and still find, a painful and difficult act of devotion. A book was God. I was its pilgrim.


Read Article