apocalipsis / apocalypse
para héctor y loretta
cierta discusión sobre el fin del mundo y el ahora,
siendo cual sea nuestro modo de defender
a los que no estamos en los trenes
para morir con el pie que aguanta el bulto,
presagiando que las yerbas
se enredarán sobre las tumbas de nuestros hijos.

el fin del mundo en la libreta lee soy tuya

somos

un universo

en vías de extinción.

le puse un estíquer a mi amor en la gaveta
para que lo viera todas las mañanas.
lee te amo.
el mundo se acaba, pero le puse un estíquer
para que viera que el amor es eterno,
aunque todo se acabe,
hasta los amantes.

quise tirar todos los vasos de cerámica
contra la pared uno a uno, con la paciencia
de quien sabe que el cinismo es el presente,

cierta desesperación que nos causa tristeza, matanza
o quebrarnos el no sé.

rompo la guitarra.
engullo el matorral.
talo los árboles
para que los pájaros se ahoguen entre tiros.
estos son los actos de la desesperación segura
de quien espera que el mundo se acabe.

ninguna de las cosas que sabemos nos salvará.

los poemas no tienen los pies en la letra.

discutimos el poliamor como si el futuro
no fuese contaminación,
los tsunamis,
las reverberaciones de la destrucción
totalizante por etapas,

pero el silencio tampoco.

no podemos sentarnos a hacer nada tampoco.
héctor, no podemos creer que el fin del mundo
nos va a acabar,

aunque la tierra no nos recuerde
y como especie seamos un epic failure
de proporciones diminutas,
existe tal cosa como una memoria de sí mismo,
una forma de vivir con dignidad
tan siquiera por el hecho de que vivimos
y sobrevivimos,

una terquedad celular
aunque eso nunca sea suficiente,

pero que se sienta rico en ese segundo
darle un puño al fascista
y colapsar de rabia en la nieve.



apocalypse
for héctor and loretta
certain discussion about the end of the world and the now,
whatever our ways of defending
those of us who aren't on trains
so we die with a foot on the bookbag,
portending that weeds
will get tangled on our children's tombs.

the end of the world in a notebook reads i'm yours
we are

a universe full of endangered

planets.

i put a sticker on my lover's drawer
so they'd see it each morning.
it reads te amo.
the world ends but i put a sticker
so they'd see that love is eternal,
even if everything ends,
even lovers.

i wanted to throw all the ceramic mugs
against the wall one by one, with the patience
of one who knows cynicism is the present,

a certain desperation that causes sadness, killings,
or shatters our i don't know.

i break the guitar.
i gorge on the thicket.
i chop down the trees
so the birds will drown amongst shots.
these are the acts of sure desperation
of those who wait for the world to end.

none of the things we know will save us.

the poems don't have their feet in the text.

we discuss polyamory as if the future
weren't contamination,
tsunamis,
the reverberations of the destruction
totalizing in stages,

but also, not the silence.

but also, we can't just sit there doing nothing.
héctor, we can't believe the end of the world
will end us,

even if the earth won't remember
and as a species we are an epic failure
of minute proportions,
there's such a thing as self-memory,
a way of living with dignity,
even if only because we live
and survive,

a celular stubbornness
and for that to never be enough,

but for it to feel so good in that second
to punch a fascist
and collapse with rage in the snow.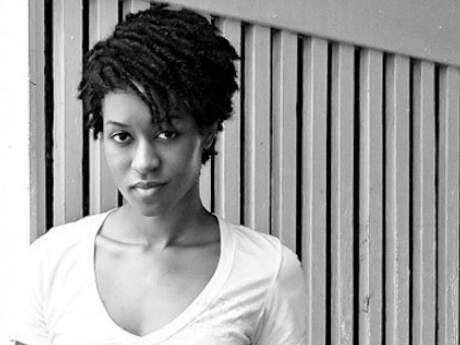 Poetics of a Post-Fact Nation
In America, a thing we like to tell ourselves of late is that we're living in a post-fact world. Between a President with an antagonistic relationship to reality, foreign operatives trolling our social media, and an ever-multiplying crop of suspect news sites, facts seem to keep falling through the cracks.
Read Article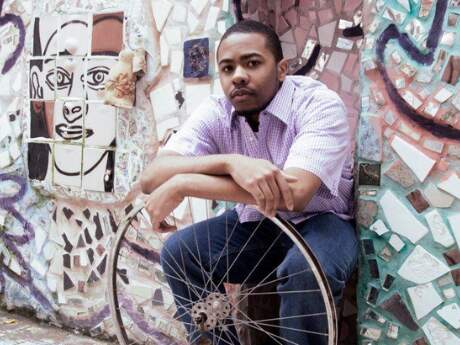 Aria from the Arena
Everything was peachy in the beginning: just me and one word at a time, messing around, arguing and making up again. It was, as with all new romances, a source of excitement. 2009. Jeezy's president was Black and his Lambo was blue. I voted for the Black dude, the blue candidate the past fall: it was my first time voting for anything of consequence, a freshman in college who was hopeful as hell, certain the jobs would all be back by the time I finished school and so everybody's I-banker and consultant dreams wouldn't need deferral.
Read Article