Stopping by with Zakiya Dalila Harris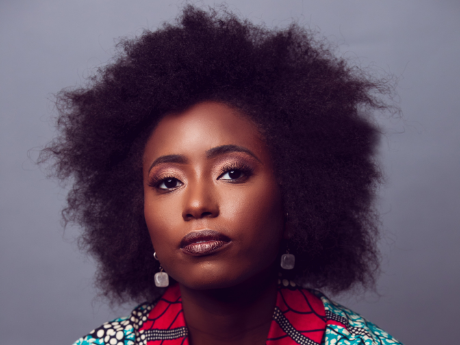 During this extraordinary moment in time, we asked writers, musicians, curators, and innovators to reflect on influence, memory, language, shared spaces, and the power of poetry to bring us together.

---
Zakiya Dalila Harris spent nearly three years in editorial at Knopf/Doubleday before leaving to write her debut novel The Other Black Girl. Prior to working in publishing, Zakiya received her MFA in creative writing from The New School. Her essays and book reviews have appeared in Guernica and The Rumpus. She lives in Brooklyn, New York.

---
What is the last thing that moved you?

There are so many things, but the thing I have not been able to stop thinking about is A Promising Young Woman. Oh my god, that movie. It's unlike anything I've ever seen. It's got a voice of its own, a style of its own. It is an emotional rollercoaster; it has a zinger of an ending. And it really shines a light on the ways in which our current systems often protect rapists and ignore rape victims. It made me angry, and my hope is that a movie like this will inspire the much-needed conversations and change that our culture still desperately needs.

What is your first memory of poetry?

One of my earliest memories of poetry was my experience reading Ntozake Shange's For Colored Girls Who Have Considered Suicide / When the Rainbow Is Enuf. I read it in an African-American Theater class in high school, and it was unlike anything else I'd ever experienced. I loved how sassy and frank it was, as well as how accessible it felt.

Is there a piece of art that changed your life?

Stanley Nelson's 2015 documentary The Black Panthers: Vanguard of the Revolution. I saw this right around the time it first premiered, which also happened to be a time when I was really beginning to think about activism, race, and the treatment of Black Americans. The whole film had a huge impact upon me, but perhaps the most notable part was the footage of Kathleen Cleaver talking about natural hair, and why it was important for her to wear her hair natural. I wasn't natural at the time, but it inspired me to chop all of my own relaxed hair off not too long after I saw the film.


The pandemic has kept many public spaces closed. What space—and community—do you miss the most?

I really miss libraries. I wrote a lot of The Other Black Girl in various libraries throughout Brooklyn, so losing those spaces took some adjustment.

I also miss theaters—movie theaters like Brooklyn Academy of Music, but also Broadway, because I'm a big fan of musicals. Watching films and performances at home and online just isn't the same.

If you were to choose one poem or text to inscribe in a public place right now, what would that be? And where would you place it?

I'd choose "why some people be mad at me sometimes" by Lucille Clifton, and I'd place it on every Confederate statue or landmark that's still standing in this country. The poem would fit very well in those spaces:

they ask me to remember
but they want me to remember
their memories
and i keep on remembering
mine.

If you could recommend one piece of music to everyone, what would it be?

"I'll Take You There" by The Staple Singers. The intro takes over my body whenever I hear it, its bassline is exquisite, and Mavis Staples's smooth voice is the icing on the cake. For me, this song always evokes a sense of serenity, family reunions, and picnics, and its peaceful sentiment is one I like to think the whole world wants.

Who are the writers you most admire?

I really admire artists who switch it up. Authors like Colson Whitehead and Stephen King come to mind first, because the subjects of their books are all so different.

I also really admire Toni Morrison. I haven't read every Toni Morrison book, and I will also say I haven't loved every Morrison book I have read. But hearing her speak has really inspired me, as has reading and watching her interviews. I admire every bit of hard work she had to put in in order to accomplish what she did during her lifetime.

What do you see as the role of art in public life at this moment in time?

I think it depends on who you are. With the recent publication of my book, I'm adjusting to being an author and making a living from writing and talking about writing pretty much all the time, so a lot of the art I'm choosing to consume right now comes from my desire to take a break from that, and my own brain. I think escapism, especially over the last year, has been very crucial for me.

But there are also times—especially during particularly exhausting news cycles—when I've found art to be especially helpful in my attempts to make sense of the world, and to see good in the world.

Are you working on anything right now that you can tell us about?

At the moment, my main focus has been the TV adaptation of The Other Black Girl. Writing for TV is completely new for me, so I'm really trying to just pour as much of my energy as I can into learning the ins and outs of that world!


Author Photo: Nicole Mondestin