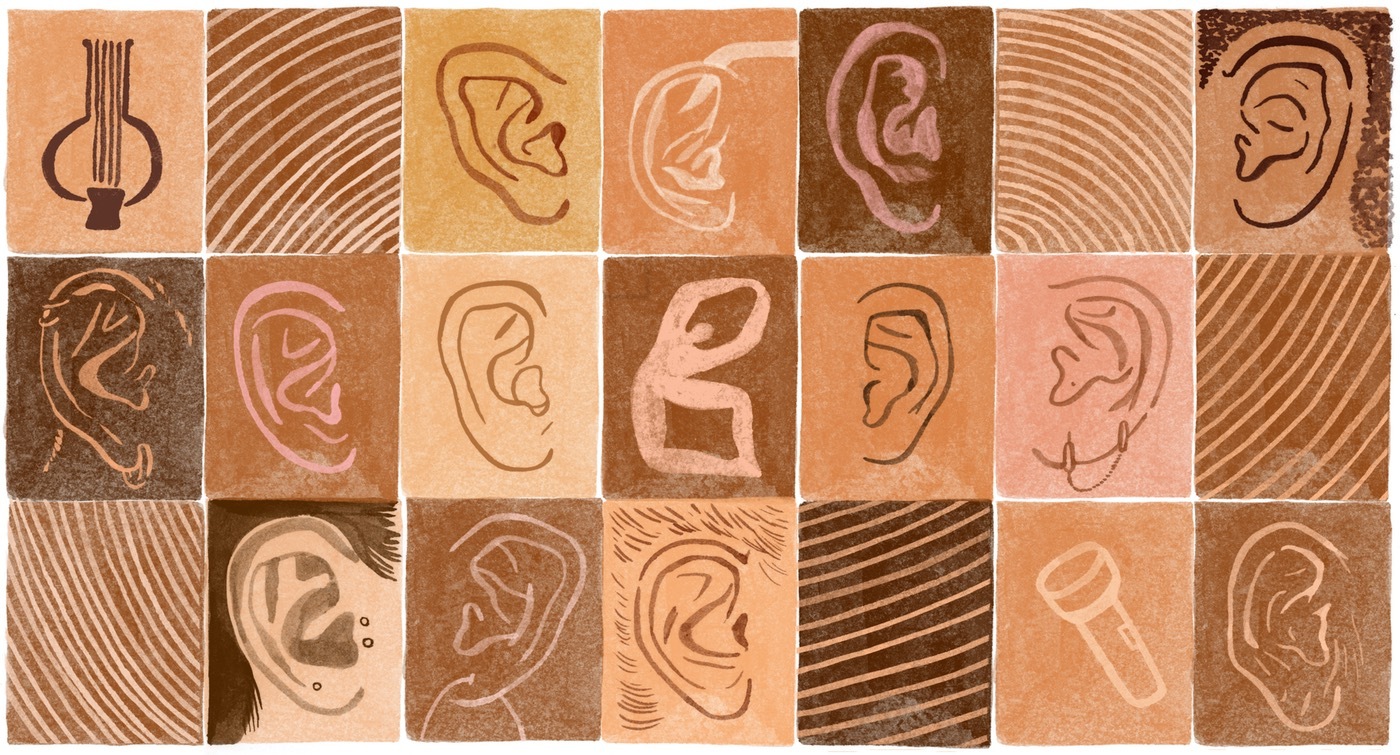 A dial-a-poem project which showcases an international group of voices.

---
The Poetry Society of America and Saint Flashlight present a dial-a-poem project: Calling the World

Calling the World was created in response to the isolation brought about by the current COVID-19 pandemic. Initiated prior to the worldwide Black Lives Matter protests, Calling the World showcases an international group of voices ─ African, Asian, Caribbean, European, Latin American, and Middle Eastern ─ and encourages us to look outside our national boundaries as we reconnect with the world. This touch-tone anthology drawn from the Poetry Society of America's rich audio archives reminds us that poetry's truths have no borders.

Listen to the archived recordings.


POEMS AND READERS

EXT. 1
Anne Carson is a Canadian poet, essayist, translator and professor of Classics at New York University. She was awarded a MacArthur Fellowship in 2000 and is the author of Men in the Off Hours, The Beauty of the Husband, and Autobiography of Red.
---
EXT. 2
Pablo Neruda was born in Parral, Chile, in 1904. He served as consul in Burma (Myanmar) and held diplomatic posts in various East Asian and European countries, was elected to the Chilean Senate and in 1970 was appointed as Chile's ambassador to France. He was awarded the Nobel Prize in Literature in 1971.

Billy Collins served as U.S. Poet Laureate (2001–3) and New York State Poet Laureate (2004–6). A Guggenheim Fellow, he is the author of thirteen poetry collections including Picnic, Lightning (1998), Sailing Alone Around the Room: New and Selected Poems (2001), Aimless Love (2013), and Whale Day and Other Poems (2020).

Alastair Reid was born in Whithorn, Galloway, Scotland. He published numerous collections of poetry and translation including Pablo Neruda and Jorge Luis Borges. Selected volumes of his work include Alastair Reid Reader: Selected Prose and Poetry (1994), Oases: Poems and Prose (1997), and Inside Out: Selected Poetry and Translations (2008).
---
EXT. 3

Born in 1972 in Lishui, Zhejiang Province to an impoverished family, Chinese poet Ye Lijun worked as a junior high art teacher and arts administrator for intangible cultural heritage. The author of three poetry titles, Survey (2005), Passing by Thousands of City Lights in Black Night (2009), and Flower Complex (2014), she has received several literary honors in China. Currently she resides in her native city Lishui and serves as an editor of Lishui Literature.

Fiona Sze-Lorrain is the author of three books of poetry, most recently The Ruined Elegance (2016), a finalist for the Los Angeles Times Book Prize. She is a widely published translator of contemporary Chinese, French, and American poets. One of her recent translations, Yi Lu's Sea Summit (2016), was shortlisted for the 2016 Best Translated Book Award. She lives in Paris.

Purvi Shah is a nonprofit consultant and writer. During the tenth anniversary of 9/11, she directed Together We Are New York, a community-based poetry project to highlight Asian American voices and experiences. She is the author of Miracle Marks (2019) and Terrain Tracks (2006), which won the Many Voices Project prize. She currently serves as a board member of The Poetry Project in New York.


---
EXT. 4

Born in Ghana in 1962, Kwame Dawes moved to Jamaica in 1971 and spent most of his childhood and early adult life in Jamaica. He is the author of twenty books of poetry and numerous other books of fiction, criticism, and essays. His most recent collection, Nebraska was published in 2019. He is Director of the African Poetry Book Fund and Artistic Director of the Calabash International Literary Festival.
---
EXT. 5
Ono no Komachi was a Japanese poet of great renown during the Heian Period (794-1185 CE). The Kokinshu anthology, compiled in 905 CE, contains many of her poems, and her work and life inspired later writers of Noh drama. She is considered one of the rokkasen or Six Immortals of Poetry in Japan.

Jane Hirshfield's nine poetry books including the forthcoming Ledger (2020). Her four books collecting and co-translating the work of world poets from the past are The Ink Dark Moon: Love Poems by Komachi & Shikibu, Women of the Ancient Japanese Court; Women in Praise of the Sacred: 43 Centuries of Spiritual Poetry by Women; Mirab ai: Ecstatic Poems; and The Heart of Haiku, on Matsuo Basho.
---
EXT. 6

Mónica de la Torre works with and between languages. She is the author of four books of poems, most recently Repetition Nineteen, published by Nightboat in 2020 and she is the co-editor of Reversible Monuments: Contemporary Mexican Poetry (2002). Born and raised in Mexico City, she is a contributing editor to BOMB. She has taught at Columbia and Brown University and now teaches poetry at Brooklyn College.
---
EXT. 7
Romeo Oriogun is the author of The Origin of Butterflies, selected by Kwame Dawes for the APBF New-Generation African Poets Chapbook Series. He was the 2017 winner of the Brunel International African Poetry Prize and currently is a W.E.B. Du Bois Fellow at the Hutchins Center for African and African American Research at Harvard University, and an MFA candidate at Iowa Writers' Workshop.

---
EXT. 8
Mahmoud Darwish, born in Al Birweh, Palestine in 1941, was the most acclaimed poet in the Arab world. During his lifetime, he published more than thirty books of poetry and prose, which have been translated into 35 languages, and earned the Lannan Cultural Freedom Prize from the Lannan Foundation, the Lenin Peace Prize, and the Knight of Arts and Belles Lettres Medal from France. Darwish died in 2008. He was buried in the West Bank City of Ramallah and granted a state funeral.

Fady Joudah has published four collections of poems, The Earth in the Attic (2008), Alight (2013), Textu (2014), and, most recently, Footnotes in the Order of Disappearance (2018). He has translated several collections of poetry from the Arabic and is the co-editor and co-founder of the Etel Adnan Poetry Prize. He lives in Houston, with his wife and kids, where he practices internal medicine.
---
EXT. 9
Wisława Szymborska (1923–2012) won the Nobel Prize in Literature in 1996. Her books in English include View with a Grain of Sand: Selected Poems (1995), Poems, New and Collected, 1957–1997, Miracle Fair: Selected Poems (2001), Nonrequired Reading: Prose Pieces (2002), and Monologue of a Dog (2005).
Elzbieta Czyzewska was born in 1938 in Warsaw Poland. She is an actor, known for The First Circle (1973) and Damages (2007). In May 2005, Czyżewska was awarded the prestigious Cultural Award of Merit by the Consul General of the New York Polish Consulate, which was accompanied by a retrospective of her work at the first New York Polish Film Festival. She died in 2010 in New York City.
---
Credits

Saint Flashlight is the creative team of Molly Gross and Drew Pisarra, two conceptual artists devoted to placing poetry in public spaces. Although a relatively young organization, the pair has already garnered press in the New York Post, New York Times, Brooklyn Paper, Miami New Times, and Charleston City Paper. Their two major projects—Lost Poems and Movie Marquee Poems—have been seen at O, Miami Poetry Festival, Free Verse: Charleston Poetry Festival, DC's Capturing Fire, and NYC's Poets House; and Brooklyn's Nitehawk Cinema respectively.


Pamela Booker (Editorial Advisor and Voice of Calling the World's Global Operator) is an interdisciplinary writing artist/poet, educator, eco-activist/urban grower, and producer/host of WheresYourTree.com, a podcast that offers liberating, poetical storytelling and conversations on green topics and the sustainable life. She is a recent recipient of the Newark Creative Catalyst Arts Fund Grant to develop and produce eco-Art and Urban-Ag projects as well as an author of performance works featured in Blacktino Queer Performance (a Lambda Awards Finalist), the African Voices tribute to Ntozake Shange, and Anthology of Consciousness.

Monica Ramos (Illustrator) is an artist based in New York by way of Manila. Working primarily with water-based media, she explores deep emotions, body issues, and our relation to the natural world. She has created book covers, surface patterns, advertisements, and editorial illustration for an array of institutions, such as The New York Times, Chronicle Books, Penguin Random House, the Asian Literary Review, TED, Hermes, Coach, Stella Artois and Water.org.

Craig Howarth (Software and Audio Engineer) is a Software Engineer at The New York Times and an aspiring mandolin player. 
---