Reading in the Dark
In response to the Coronavirus pandemic, we asked poets to write about the poems they return to in difficult times—to find solace, perspective, or even a moment of delight.

Read
Poems delivered through Citymeals on Wheels
In partnership with Citymeals on Wheels our new program, Poems on Wheels delivers poems printed on keepsake cards with meal trays to individuals who are home-bound due to age, disability, or illness.
Learn More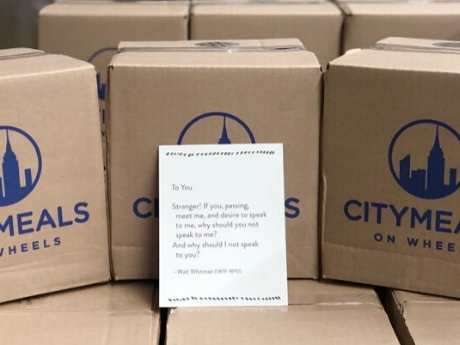 In Their Own Words
Poets and translators on their work.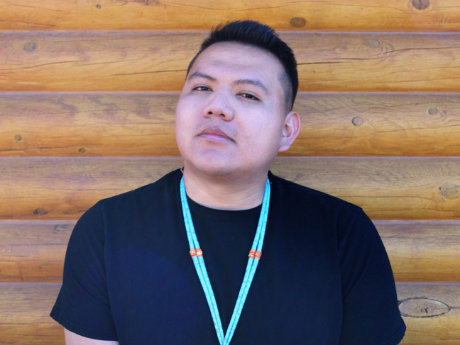 Jake Skeets on "The Body a Bottle"
The poem began with a body and a bottle. It was late afternoon and I was driving back home from my summer residency at the Institute of American Indian Arts. The drive was several hours through high and valley desert, country road and freeway. During these long drives, I often find myself capturing certain images; quick flashes of scene on the side of the road.
Continue Reading
Poetry in Motion
Poetry in Motion® places poetry in the transit systems of cities throughout the country exposing it to millions of viewers every day. It was launched by MTA New York City Transit and the Poetry Society of America in 1992. It currently appears in Los Angeles, Nashville, Providence, San Francisco, and New York City.
New York
Cranes in August
Kim Addonizio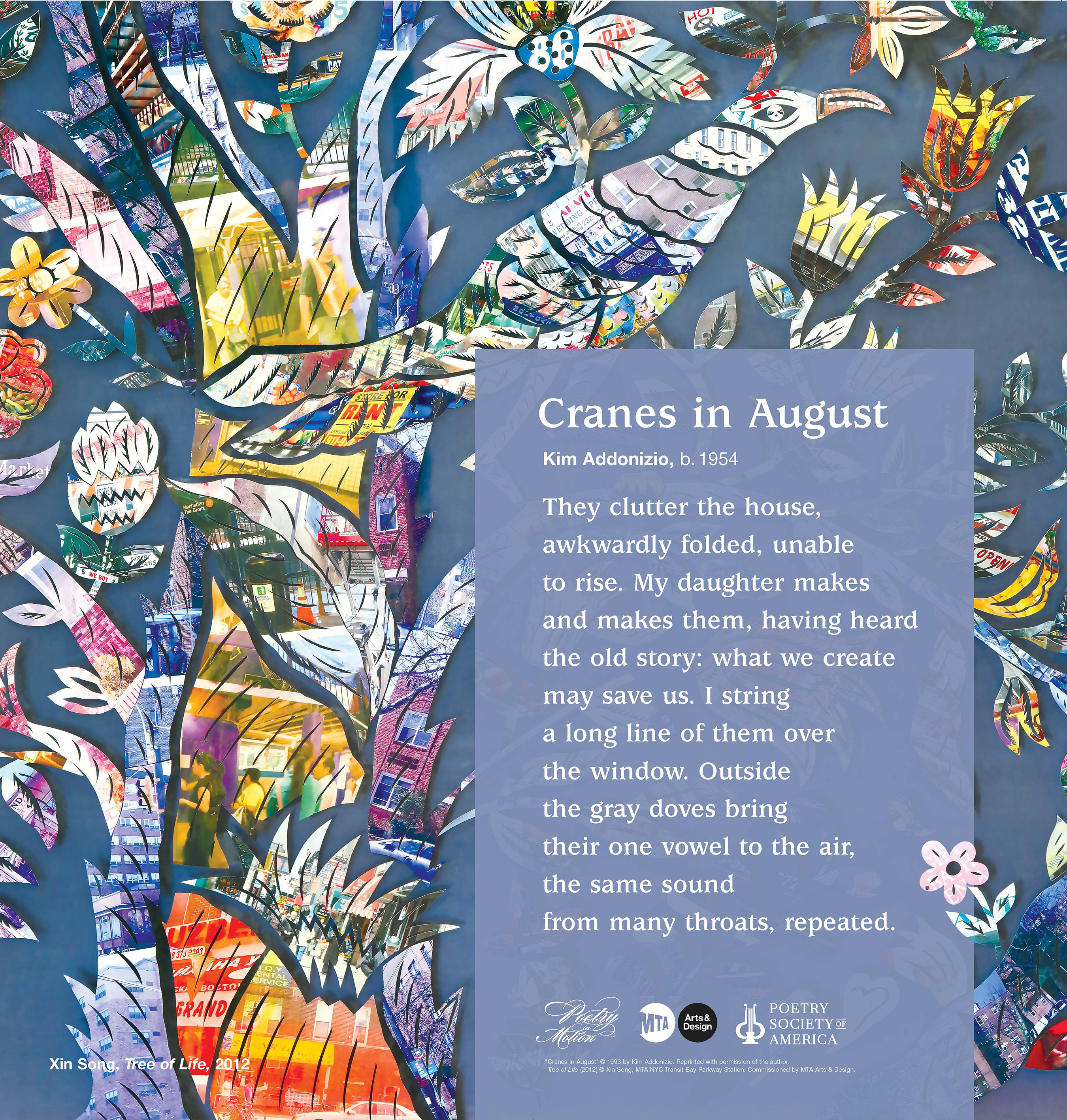 ---
Enjoy a Poem
John Keats
This living hand, now warm and capable
This living hand, now warm and capable
Of earnest grasping, would, if it were cold
And in the icy silence of the tomb,
So haunt thy days and chill thy dreaming nights
That thou would wish thine own heart dry of blood,
So in my veins red life might stream again,
And thou be conscience-calm'd. See, here it is–
I hold it towards you.