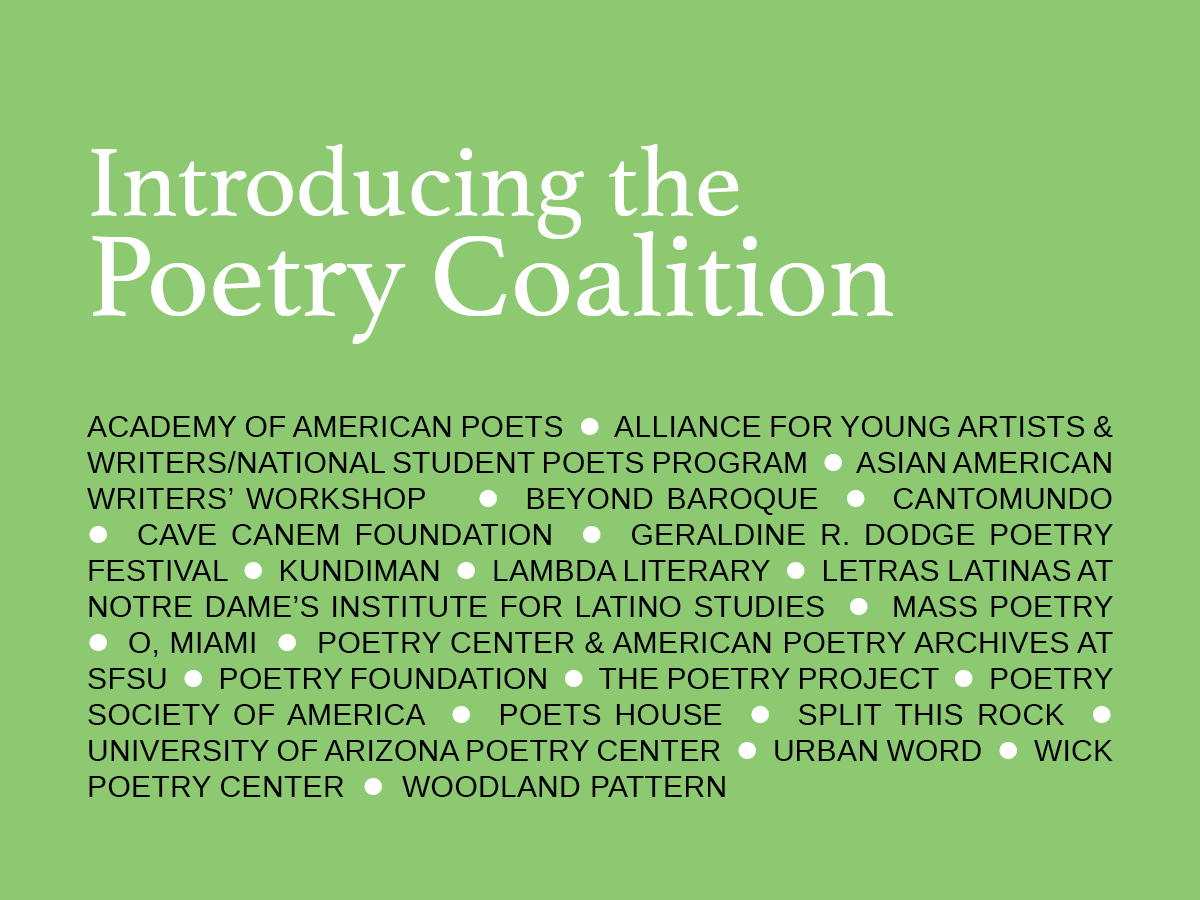 The Poetry Coalition is a national alliance of more than 25 organizations dedicated to working together to promote the value poets bring to our culture and the important contribution poetry makes in the lives of people of all ages and backgrounds.
In March of each year, Poetry Coalition member organizations present programming across the country on a theme of social importance, which has included "Poetry and Migration," "Poetry and the Body," and "Poetry & Democracy." The Poetry Coalition is coordinated by the Academy of American Poets.
The theme for 2020 is "Poetry and Protest."