Announcing the winners of the 2019 Poetry Society of America Chapbook Fellowships


Each winner receives $1,000 and their chapbook will be published in Spring 2020 by the Poetry Society of America.

30 & Under Chapbook Fellowship

Through the New Body by Isabella DeSendi
selected by Evie Shockley

Here I Am O My God by Dujie Tahat
selected by Fady Joudah


Chapbook Fellowship

Other Small Histories by Darien Hsu Gee
selected by Patricia Smith

You Should Feel Bad by Laura Cresté
selected by Stephanie Burt


Finalists
The Naming Ceremony by Hafizah Geter selected by Stephanie Burt
The Last Town Before the Mojave by Nathan Xavier Osorio elected by Evie Shockley 
Edgewise by Maggie Millner selected by Evie Shockley
Dear Alydar by Jill Mceldowney selected by Fady Joudah
Riddles of Flock & Bone by W. J. Herbert selected by Patricia Smith
Plaster of Paris by Brian Michael Murphy selected by Patricia Smith



About the winners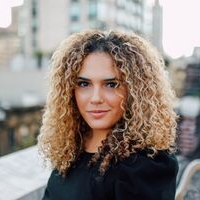 Isabella DeSendi is a Cuban-Italian poet and educator whose work has been published in Narrative, Leveler, Small Orange, Two Peach, The Ekphrastic Review, and The Grief Diaries. She was recently selected as a finalist for The 2019 Frontier Digital Poetry Chapbook contest judged by Jericho Brown, and has also been named a finalist for the June Jordan Fellowship and Narrative Magazine's Annual Poetry Prize. Isabella is the recipient of a New York State Summer Writers Institute Fellowship and holds an MFA in Poetry from Columbia University in New York City where she currently resides and works in finance.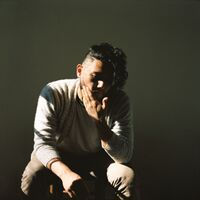 Dujie Tahat is a Filipino-Jordanian immigrant living in Washington state. His poems have been published or are forthcoming in Sugar House Review, The Journal, The Southeast Review, Narrative, Bennington Review, Poetry Northwest, Asian American Literary Review, and elsewhere. Dujie has earned fellowships from Hugo House, Jack Straw Writing Program, and the Poetry Foundation, as well as a work-study scholarship from Bread Loaf Writers' Conference. He serves as a poetry editor for Moss and Homology Lit and cohosts The Poet Salon podcast. He got his start as a Seattle Poetry Slam Finalist, a collegiate grand slam champion, and Seattle Youth Speaks Grand Slam Champion, representing Seattle at HBO's Brave New Voices.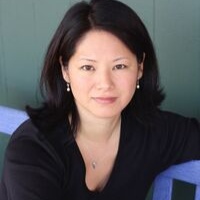 Darien Hsu Gee is the recipient of a fellowship from the Vermont Studio Center and a grant from the Sustainable Arts Foundation. Her poems, essays, and short fiction have appeared in various literary journals and anthologies, and her novels have been published by Penguin Random House. Her craft book on writing memoir won the 2015 Hawaii'i Book Publishers' Ka Palapala Po'okela Award of Excellence. Darien lives and writes from the island of Hawai'i.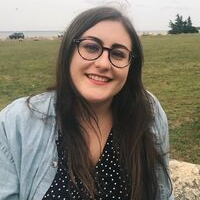 Laura Cresté holds an MFA in Poetry from New York University and a BA from Bennington College. The winner of Breakwater Review's 2016 Peseroff Prize, her poems have appeared in No Tokens, Tinderbox Poetry Journal, Powder Keg, and Bodega. She lives in Brooklyn.


---