Announcing the winners of the 2022 Poetry Society of America Chapbook Fellowships
CHAPBOOK FELLOWSHIP AWARD WINNERS
The Opening by Sahar Romani
selected by Kazim Ali
• Read a poem from Sahar Romani's manuscript.
Several American Flowers by Bridget O'Bernstein
selected by Eileen Myles
• Read a poem from Bridget O'Bernstein's manuscript.

---
FINALISTS
Their Way With You by D.S. Waldman
selected by Kazim Ali
• Read a poem from D.S. Waldman's manuscript.
The problem of deer by Lydia T. Liu
selected by Eileen Myles
• Read a poem from Lydia T. Liu's manuscript.


---
AWARD WINNERS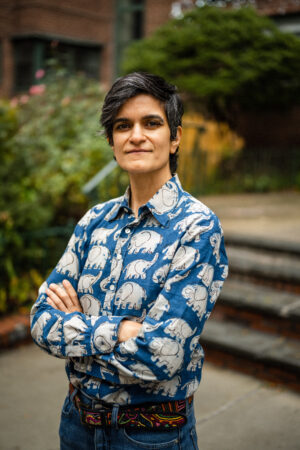 Sahar Romani is a poet and educator. Her work appears in Poem-a-Day from the Academy of American Poets, the Believer, Guernica, the Margins, the Yale Review, and elsewhere. She received support from Fine Arts Work Center, Hedgebrook, and Millay Arts. She is also a recipient of fellowships from Asian American Writers Workshop, Poets House, and New York University, where she earned an MFA and teaches first-year writing.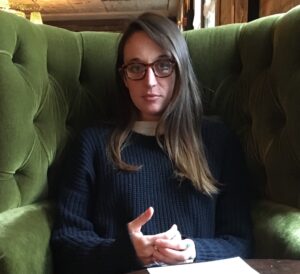 Bridget O'Bernstein is a poet from Brooklyn who received her MFA in poetry from Syracuse University. She won the Perkoff Prize for poetry through the Missouri Review in 2022 and the Indiana Review Poetry Prize in 2019. She was also a finalist for the Ruth Stone Poetry Prize and the American Literary Review Poetry Prize in 2019. Her poems and essays can be found in the Iowa Review, Michigan Quarterly Review, and New Ohio Review, among others. She is a 2022 MSW candidate and works at an outpatient hematology and oncology practice.

---
FINALISTS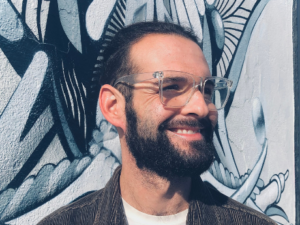 D.S. Waldman is a 2022-2024 Wallace Stegner fellow at Stanford University. His work has appeared or is forthcoming in such publications as Kenyon Review, Narrative, Georgia Review, Gettysburg Review, Gulf Coast, and Missouri Review. Waldman has received fellowships, support and awards from Stanford University, Middlebury College, San Diego State University, Claremont Graduate University, and Georgia Review.

Lydia T. Liu is a diasporic poet and scholar, whose writing has appeared in Bellingham Review, Berkeley Poetry Review, Frogpond, and The Columbia Review. Her work received support from the Community of Writers. She holds a PhD in computer science from the University of California, Berkeley, and lives in Ithaca, NY.
---