Brian Teare wins the Four Quartets Prize
The T. S. Eliot Foundation and the Poetry Society of America are pleased to announce the winner of the Four Quartets Prize, Brian Teare's poem "Toxics Release Inventory (Essay on Man)" from his collection Doomstead Days (Nightboat Books, 2019). The purse is $21,000. He was selected by judges Cyrus Cassells, Forrest Gander, and Maureen McLane.

Brian Teare is the author of six critically acclaimed books, most recently Companion Grasses, The Empty Form Goes All the Way to Heaven, and Doomstead Days, longlisted for the National Book Award and a finalist for the National Book Critics Circle, Kingsley Tufts, and Lambda Literary Awards. His honors include the Brittingham Prize and Lambda Literary and Publishing Triangle Awards, as well as fellowships from the NEA, the Pew Foundation, the American Antiquarian Society, the Headlands Center for the Arts, and the MacDowell Colony. After over a decade of teaching and writing in the San Francisco Bay Area, and eight years in Philadelphia, he's now an Associate Professor at the University of Virginia, and lives in Charlottesville, where he makes books by hand for his micropress, Albion Books.

The Judges' citation: "With his walking-activated line and stanza breaks and his mix of personal experience, documentary materials, and political implication, Brian Teare writes one of our times' most affecting poems on environmental crises and ethical responsibility, focusing in 'Toxics Release Inventory (Essay on Man)' on the city of Philadelphia and his own corporeal implication in systemic and deadly pollution. In this bravura unfurling of reticulated haikus, Teare undertakes a mode of geophysical positioning via lyric reckoning, sounding out the permeability, vulnerability, and intimacy of bodies in specifically distressed environs. Teare is a virtuoso of sensuous and intellectual registration, of the luminous and telling detail, from the 'timothy inflorescing,/fringing the sidewalk' to a broken condom to coyotes yipping up a city street. Aerated yet also intensely wrought, this is a work of ambulatory notation and philosophical reflection. Teare offers both a brilliant inventorying and a fiercely alert sauntering, openhearted and intermittently devastated, charting a path toward a great democracy of attentiveness and a committed, disabused persistence. This allusive, wide-ranging sequence from his ambitious Doomstead Days moves and dazzles us in its acrobatic beauty on the page, confirming Teare as a clear-sighted, profoundly inventive ecopoetic heir to Rachel Carson and Thoreau, an American flaneur 'married to the world/alive with the feel/of mortal knowledge.'"
---
Finalists for the 2020 Four Quartets Prize

Ilya Kaminsky for Deaf Republic (Graywolf Press, 2019)
Prageeta Sharma for Grief Sequence (Wave Books, 2019)

Ilya Kaminsky was born in the former Soviet Union and is now an American citizen. He is the author of Deaf Republic and Dancing in Odessa, and coeditor of The Ecco Anthology of International Poetry. He has received a Whiting Award, a Lannan Literary Fellowship, and a Guggenheim Fellowship, and was named a finalist for the Neustadt International Prize for Literature. His work has been translated into more than twenty languages.

Prageeta Sharma is the author of the poetry collections Grief Sequence, Undergloom, Infamous Landscapes, The Opening Question, which won the 2004 Fence Modern Poets Prize, and Bliss to Fill. She is the founder of the conference Thinking Its Presence: Race, Creative Writing, Literary Studies and Art. A recipient of the 2010 Howard Foundation Award, she has taught at the University of Montana and now teaches at Pomona College.
---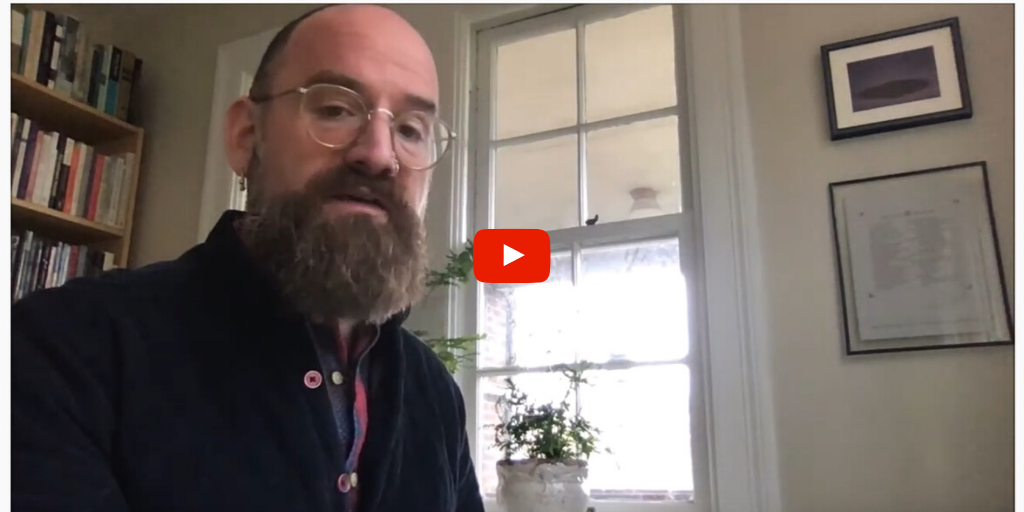 Brian Teare reading from his poem "Toxics Release Inventory (Essay on Man)"

---
The Four Quartets Prize—which was launched in 2018 on the 75th anniversary of the publication of Four Quartets in a single volume, in America, in 1943—is first and foremost a celebration of the multi-part poem, and is awarded to a unified and complete sequence of poems published in America in a print or online journal, chapbook, or book in 2019. Previous winners are Dante Micheaux for his book Circus (Indolent Books, 2018) and Danez Smith for their poem "summer, somewhere" from the collection Don't Call Us Dead (Graywolf, 2017).

---
The T. S. Eliot Foundation is a charitable Trust that supports literacy and literary projects and promotes the work and legacy of T. S. Eliot.

The Poetry Society of America, the nation's oldest poetry organization, was founded in 1910. Its mission is to build a larger and more diverse audience for poetry, to encourage a deeper appreciation of the vitality and breadth of poetry in the cultural conversation, to support poets through an array of programs and awards, and to place poetry at the crossroads of American life.
---