Editor Sarah Coolidge on the anthology Home: New Arabic Poems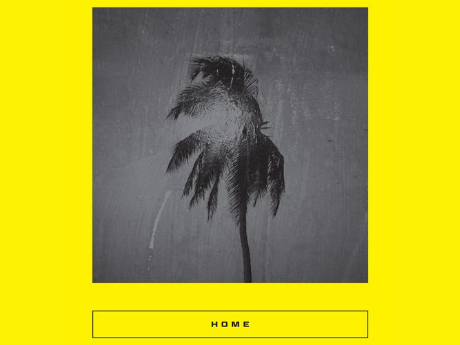 Selected Poems: Mohamad Nassereddine
Clothesline

I have no idea
if this was a way
to dry her tears:
For an hour,
the woman fixes her eyes
on the clothesline in the sun.


The Mechanic's Heresy

When the mechanic in blue
stares up at the sky,
for a minute, he thinks himself God.
He too has clean thoughts
and soiled hands.


Dogs
I want to write you
a love poem.
I search in language
for a tender word.
But words line up like trained dogs
and spread out in search of dynamite,
their teeth aimed
at my heart.



Translated by Huda Fakhreddine.



Reprinted from Home: New Arabic Poems (Two Lines Press, 2020). All rights reserved. Reprinted with the permission of the poet and translator.
On Home: New Arabic Poems

The second in our newly launched Calico Series, Home is a collection of nine contemporary poets from eight countries across the Arab-speaking world. While this book is focused on daily life and the intimacy of the home, it was always intended to be expansive, bringing to light a side of Arabic poetry that may be less familiar to Anglophone readers. Well beyond a mere introduction to Arabic poetry, this collection was born out of a curiosity to find the kind of work we felt was underrepresented in English translation, work that felt universal in its intimacy and radical in its sincerity.

As always, we worked closely with translators to seek out new and exciting voices, and for several of these poets, Home marks their first print publication in English. In addition to their expertise, it was the translators' passion for their work that helped ground me during the first couple months of the pandemic, as we were making final edits and preparing Home to be printed, each of us working from our homes, contained in intimate spaces so similar to those explored on the pages before us.

From contemplating "transparent dust" to lamenting the violence and rapid industrialization surrounding a pair of lovers, these poems ask us to fixate on their words, to let them hang like clothes on a clothesline, taking up space and bringing us closer to places that, though we may never inhabit them, feel like home.



Sarah Coolidge is the Calico series editor at Two Lines Press.
Eleanor Boudreau on "Scatter Plot"
Before I published a book of poetry, I was a disembodied voice. For about four years, I worked as a radio reporter for the NPR member-station in Memphis, WKNO-FM. I got the job while an intern at NPR's headquarters in Washington, D.C. My last day of work in D.C. was Friday, September 18, 2009. My first day of work in Memphis was Monday, September 21. Over the weekend, I drove across country with my belongings and my parents stuffed into my Saturn Ion. I was 25. Never taking a pause seemed like good planning to me.
Read Article