Pedro Serrano on Francisco de Quevedo's "La Torre"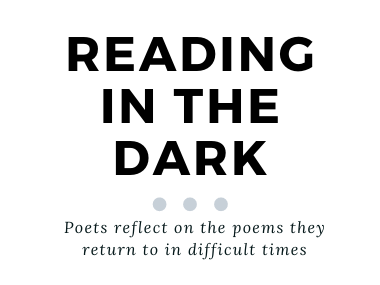 Withdrawn to this solitary place,
With a few but learned books,
I live conversing with the dead,
listening to them with my eyes.

     Open always, if not always understood,
they amend, they enrich my affairs:
in rhythms of contrapuntal silence,
awakened, they speak to the dream of life.

     O Don José, for those great souls
absconded by death, the learnéd
press avenges time's slanders.

     In irrevocable flight the hour flees;
but it can be counted fortunate
when we better ourselves by reading.


—Translated by Christopher Johnson.




Reprinted from Selected Poetry of Francisco de Quevedo (University of Chicago Press, 2009). Reprinted with the permission of the translator.
This awkward moment arrived as a slow wave coming from a long distance. And like all waves, it breaks up unexpectedly, surging from an overwhelming movement and producing an incommensurable shift. Finding poems for these circumstances, though urgent, cannot be done without both novelty and premeditation, like washing our hands. The opposite would be to act as a pharmacist behind the counter, passively waiting for somebody to come and offering them a proven cure. Unfortunately, I do not have anything like that on my shelf, not for this. Perhaps this is exactly how doctors and nurses and cleaners experience this malady in hospitals, accompanying people to endure situations where the only future is uncertainty. They go through their daily duties under the most daring circumstances, hoping that resilience could afford some salvation. And they have to care for themselves, too. The Greek word for this kind of action and knowledge is anagnorisis: a movement of recognition and discovery that only happens if one goes through it.

We are like the surviving tiny people from Kripton in the Superman comics, all together, inside a global village, protected by a fragile crystal bell, after the destruction of our planet. We are experiencing a communal reality in which the word global translates into the intimate. I realized I had to find poems where they were waiting: in my own bag, inside my memory, in the books I am reading, in the courses I am teaching, on the table. Finally, some poems came, difficult, painful, but full of organic sense. The first poem to come to me was this magnificent sonnet by Francisco de Quevedo.

We are secluded inside our homes as Quevedo was in his tower. "En estos desiertos" (in these "deserts," here translated as "solitary place") in Spanish, names our situation with a plural noun, making of all individual rooms a vast waste land, a frightful mixture of claustrophobia and agoraphobia. But then there come those few books, and the room becomes inhabitable. In those days a private library consisted only of a handful of books—books were expensive—which would easily fit on two shelves. That is enough, says Quevedo, provided they are "doctos". We have to understand "doctos" or "learned" not as instructive but as indispensable. Books to which we could return, in which we read the words but also listen to the individuals who wrote them, making a reverberating echo. What Quevedo's poem proposes is that even secluded and quarantined, we are inside the world, we are part of the world, fully communing and in continuation. Even while closed and shelved, those books and individuals are simultaneously there, still open and available, and we are inside them.
—Pedro Serrano
---
Pedro Serrano has published​ several​ collections of poems. He has co-edited and co-translated the groundbreaking anthology The Lamb Generation which published translations of 30 contemporary British poets in 2000. His poetry has been extensively translated into English and published widely in the UK and abroad. He teaches at the Faculty of Philosophy and Letters at the National Autonomous University of Mexico (UNAM) in Mexico City​.​