Stopping by with Alison Stewart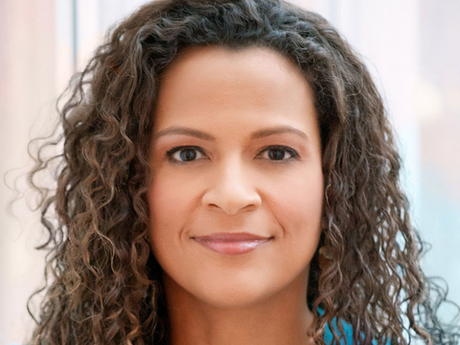 During her more than two decades as a journalist, Alison Stewart has reported for all the major national news networks and anchored her own groundbreaking and successful news programs on NPR, PBS, ABC and MSNBC. She began her career as a producer/reporter for MTV News' breakthrough political coverage, Choose or Lose, for which she won a Peabody Award. She is the author of First Class: The Legacy of Dunbar, America's First Black Public High School, named one of the best books of 2013 by Essence and Mother Jones magazines. Her most recent book is Junk: Digging Through America's Love Affair With Stuff. She is the host of WNYC's All Of It, a live daily conversation about culture and the culture in and around New York City.

---
What is the last thing that moved you?

This isn't a piece of creative work, but I did cry when I watched a news story of a young black woman in Buffalo who, during that horrendous December 2022 blizzard, took in an older white man, a mentally challenged stranger who was crying for help after getting lost in the storm. The young woman took him in, cared for him for a few days, and went on Facebook live to find help and his family. And even when help arrived, she still went to the hospital with him. The sheer kindness of the woman and her boyfriend touched me so deeply, especially given some of the bigotry we've seen in our country.

What is a book that changed or greatly influenced your life?

e. e. cummings changed my life. It made me realize there is no one way to do anything creative. No punctuation? Ok. Made-up words that seem to make sense (e.g., mud-luscious in one of my favorite poems [In just-]) –great! Use the whole page and all parts of the page–go for it. I think some of my ability to feel comfortable with not following norms comes from my early exposure to his work.

What is your first memory of poetry?

My mother had a book signed by Langston Hughes. She received it as a teenager and explained to me who he was and why he was important. And my mom was a science teacher. I always thought it was cool that she could appreciate science but also art and religion.

How has this last year changed you, and what is something you learned that you will take with you into a post-pandemic world?

Two things: My sister had a heart transplant that went sideways. She was on life support for a while and spent about half of 2022 in the hospital. It left me feeling that life can change in a moment for the good or bad.

It also reminded me to appreciate the small things, like walking without pain. The pandemic also confirmed for me that I am an extroverted introvert. I really didn't mind the alone time and being home. Sometimes one can get FOMO, but at this point, that's officially gone for me.

Who or what is your greatest creative influence?

Nature, specifically walking in nature–on a beach, up a mountain, in a field. Something about motion and absorbing the clarity you find in nature (sunlight + water = growth) sparks my creativity.

If you chose one poem or text to inscribe in a public place right now, what would that be? And where would you place it?

It is from a Jenny Holzer piece I saw at Minneapolis' The Walker Art Museum from The Living Series 1989 that reads:

THERE IS A PERIOD WHEN IT IS CLEAR THAT YOU HAVE GONE WRONG BUT YOU CONTINUE. SOMETIMES THERE IS A LUXURIOUS AMOUNT OF TIME BEFORE ANYTHING BAD HAPPENS.

I have a B&W photo I took of it, which I've kept for maybe 20 years. I have always loved this work because it makes me think about how a person's real character comes through when they know something has gone wrong, and what they decide to do before everyone else knows. During that "luxurious amount of time," you can really decide who you want to be. I think maybe this should be posted in Congress.

What do you see as the role of art in public life at this moment in time?

Public art is so important. I understand why museums have to charge for entry, and I applaud those with "pay what you wish" nights, but I love the idea that anyone can access public art anytime. I think art can move you, change you, and maybe even make you stop for a moment and think about something else if you are having a bad day. It can introduce you to new ideas and concepts. It's an opportunity for both sides of your brain to engage with one another.

What do you want people to take away from your work?

At this point in my career and life, after working for commercial networks, I want to spend my time working to feed people's souls and minds. My goals with my WNYC radio show and any of my writing are to enlighten and/or delight. I think I know how what we take in from our media sources changes us. I want to put work in the world that helps people change in a positive way. That doesn't mean it has to be all happy and light. For instance, you can hear a segment about an artwork, a novel, or a poem that addresses sexual abuse and come away with more understanding. Or maybe that segment speaks to you, the listener, and you feel seen.

Are you working on anything right now that you can tell us about?

I've finished two kids' books and hope to get them into the world in 2023.

What are you hopeful for?

I am hopeful that so many people are into reading. And I'm hopeful that there are so many creative people on TikTok and Instagram. People concentrate on all the bad influences social media has had, and it is all true. But boy, there are some amazingly creative people out there, and with little to no barrier to entry, many people can see their talents without some gatekeeper making a judgment about what is and isn't worthy.