Stopping by with Glenn Ligon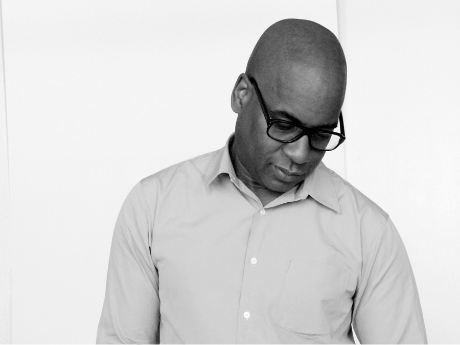 During this extraordinary moment in time, we asked writers, musicians, curators, and innovators to reflect on influence, memory, language, shared spaces, and the power of poetry to bring us together.
---
Glenn Ligon is an artist living and working in New York. Throughout his career, Ligon has pursued an incisive exploration of American history, literature, and society across bodies of work that build critically on the legacies of modern painting and conceptual art. He received a Bachelor of Arts from Wesleyan University and attended the Whitney Museum Independent Study Program. In 2011, the Whitney Museum of American Art held a mid-career retrospective of Ligon's work, Glenn Ligon: America, organized by Scott Rothkopf, that traveled nationally. Important recent shows include: Grief and Grievance (2021), at the New Museum, where Ligon acted as a curatorial advisor; Des Parisiens Noirs at the Musées d'Orsay, Paris; Blue Black (2017), an exhibition Ligon curated at the Pulitzer Arts Foundation in St. Louis; and Glenn Ligon: Encounters and Collisions (2015), a curatorial project organized with Nottingham Contemporary and Tate Liverpool. His work has been included in major international exhibitions, including the Venice Biennale (2015 and 1997), Berlin Biennale (2014), Istanbul Biennial (2011, 2019), Documenta XI (2002), and Gwangju Biennale (2000).
---
What is the last thing you read that moved you?

I have been reading a few things that are important. Gregg Bordowitz's book Some Styles of Masculinity which documents three of his performances; Dear Science and Other Stories by Katherine McKittrick; and Black Paper, a book of essays by the photographer and writer Teju Cole, have all kept me sane. At this moment, when I often find myself distracted and anxious, essays seem to be the only form of writing that can hold my attention.

What is a book or piece of art that changed or greatly influenced your life?

James Baldwin's essay "Stanger in the Village." It isn't even his best essay, but it is so panoramic in its scope and ambition, and had a big effect on me when I first read it in college. I immediately wanted to explore that far-off world that he was describing, even if the essay was describing his ultimate alienation from European culture.

As for art, it was Cézanne's landscapes at the Metropolitan Museum in New York. I have notebooks full of drawings I made of them when I was in high school. The drawings were a way for me to travel without movement, and spoke to the ability of art to take you places you might not ordinarily go (and I still haven't made it to see Mont Sainte-Victoire, of which Cézanne made dozens of paintings).

What is your first memory of poetry?

I wrote poetry in high school. At the time I was reading Audre Lorde, Frank O'Hara, E.E. Cummings and Sylvia Plath. I don't know if I was any good as a poet but I do remember my English teacher, Marty Sternstein, being really excited about a poem I wrote about hanging out on the Lower East Side of Manhattan. It was one of the first times I realized that someone could get excited or moved by something I wrote.

How has this last year changed you, and what is something you learned, that you will take with you into a post-pandemic world?

There are some folks I haven't seen in person in almost two years. I realized that my capacity to live without physical contact is vast but not inexhaustible. I missed so much by not having the day-to-day contact of friends. That hunger for touch is something I am much more aware of now. And I started a relationship just as we went into lockdown in the U.S. in March of 2020. As Jeff Goldblum says in the movie Jurassic Park: life finds a way.

Who or what is your greatest creative influence?

That is hard to say. I have many influences, some direct, some indirect. Jacqueline Gourevitch, my painting teacher at Wesleyan University, was a big influence. She was having lunch with a colleague in the faculty dining hall and told him I was an unusual student: when she set up a still life of flowers in a vase for the class, I painted the shelf the vase was on, then the vase, then the flowers in it. (This was reported to me by a classmate of mine who was working in the dining room at the time.) It was the first time I realized the way I did things was different from other artists and that uniqueness was a thing to value, not to suppress. Another influence is the artist David Hammons, who seems to kill it every time he steps into the studio—and often his best work is made out in the street.

If you were to choose one poem or text to inscribe in a public place right now, what would that be? And where would you place it?

Something by Baldwin. At the end of "Stranger in the Village" he writes, "This world is white no longer, and it will never be white again." Perhaps that should be put over the door of the U.S. Capitol.

What do you see as the role of art in public life at this moment in time?

The same as it has always been: to disturb the peace.

What do you want people to take away from your work?

If anything, I want the work to pose good questions. Give them something to ponder.

Are you working on anything right now that you can tell us about?

Right now, I am thinking about the line between abstraction and figuration. If the text in my paintings is a kind of figuration, what does it mean to bring that to the point of abstraction? A cycle of paintings entitled "Debris Field" is my way of exploring that.