Stopping by with Pat Steir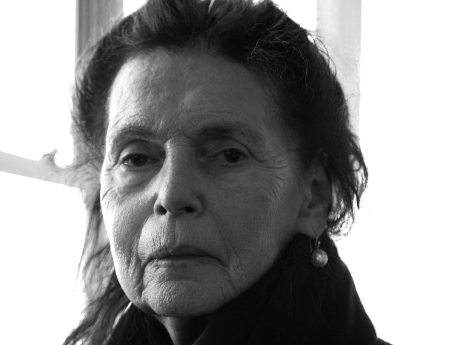 During this extraordinary moment in time, we asked writers, musicians, curators, and innovators to reflect on influence, memory, language, shared spaces, and the power of poetry to bring us together. 
---
Over the past 50 years, Pat Steir has exhibited extensively in America and Europe, with solo exhibitions at institutions including the Whitney Museum of American Art, Gemeentemuseum Den Haag, P.S. 1 Contemporary Art Center, the Irish Museum of Modern Art, the Musée d'art Contemporain, the Brooklyn Museum of Art, Rijksmuseum Vincent Van Gogh, the Barnes Foundation, and the Hirshhorn Museum and Sculpture Garden, among others. Her most recent solo exhibition is on view at the Long Museum in Shanghai.

Select public collections include Louvre, Tate Gallery, the Metropolitan Museum of Art, MoMA, the Philadelphia Museum of Art, the Whitney Museum of American Art, the Solomon R. Guggenheim Museum, Denver Art Museum, the Brooklyn Museum, the Baltimore Museum of Art, the National Gallery of Art and the Hirshhorn Museum and Sculpture Garden.

In 2016, Steir was elected to the American Academy of Arts and Letters and in 2017 was presented with the U.S. Department of State's National Medal of Arts. She received the National Endowment for the Arts Individual Artist's Grant in 1973 and an Honorary Degree of Fine Arts from the Pratt Institute in 1991. Steir is also a recipient of a Guggenheim Fellowship in 1982.

---
What is the last thing you read that moved you?

Mei-Mei Berssenbrugge's A Treatise on Stars.

What is a piece of art that changed or greatly influenced your life?

A painting by Cézanne of a boy coming out of the ocean.

What is your first memory of poetry?

Humpty Dumpty.

How has this last year changed you?

I stayed myself—working most of the time. Waking up and having a regular day.

Who is your greatest creative influence?

Artists who work every day.

What do you see as the role of art in public life at this moment in time?

Hope.

What do you want people to take away from your art?

It is up to the viewer. I do not want the work to manipulate the thoughts and feelings of the viewer.