New York
Cranes in August
Kim Addonizio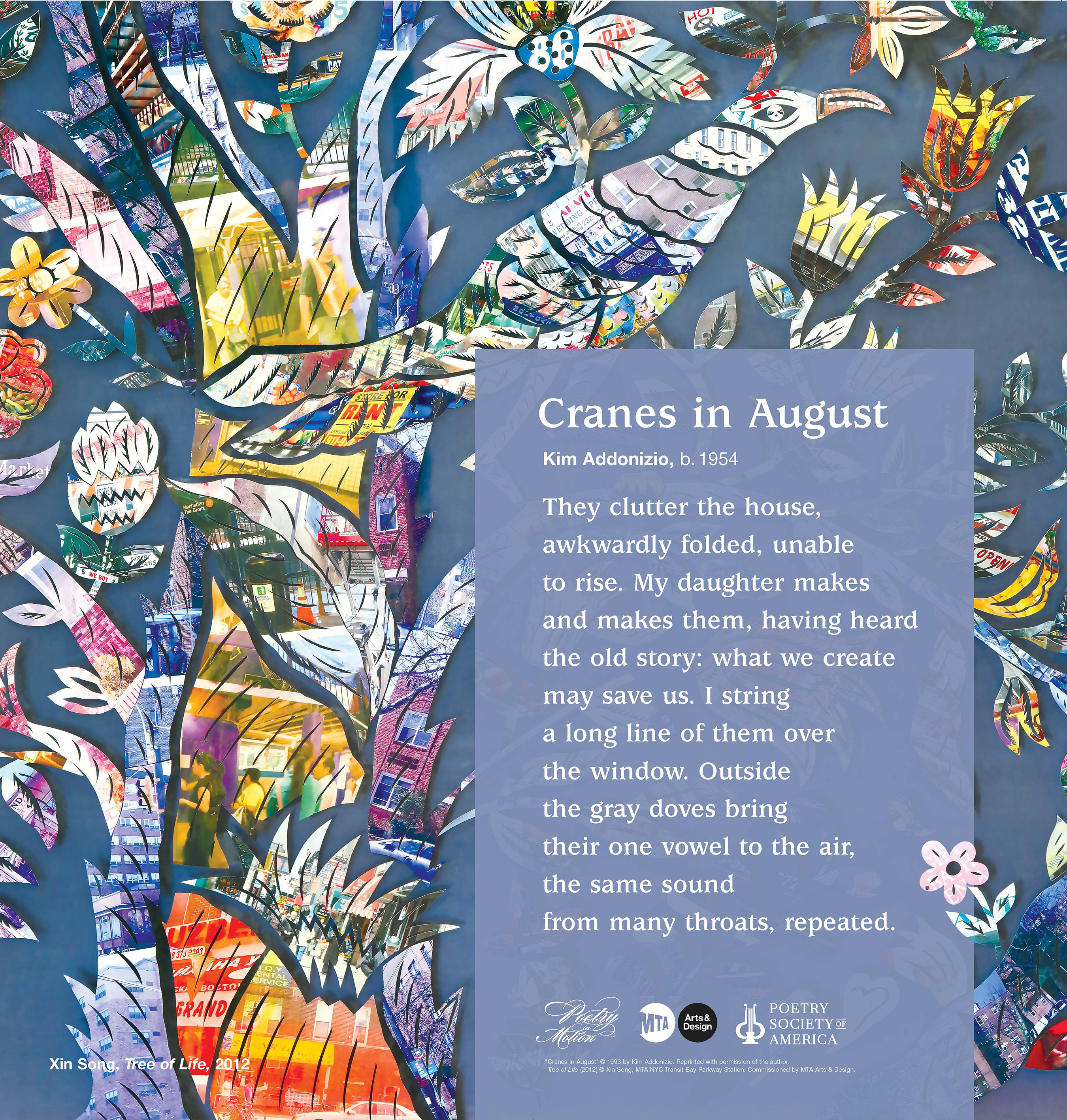 Cranes in August
They clutter the house,
awkwardly folded, unable
to rise. My daughter makes
and makes them, having heard
the old story: what we create
may save us. I string
a long line of them over
the window. Outside
the gray doves bring
their one vowel to the air,
the same sound
from many throats, repeated.
"Cranes in August" © 1993 by Kim Addonizio. Reprinted with permission of the author. 
Tree of Life (2012) © Xin Song, MTA NYC Transit Bay Parkway Station.
Commissioned by MTA Arts & Design.