New York
Hide-and-Seek 1933
Galway Kinnell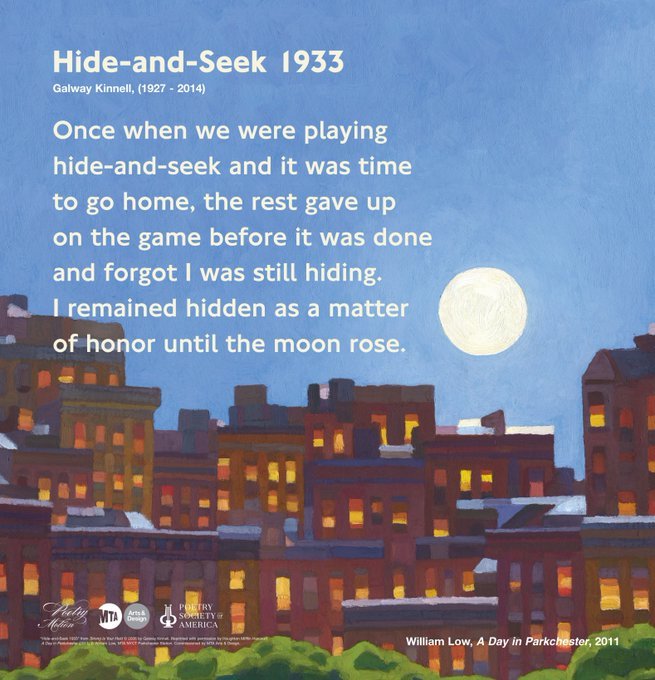 Hide-and-Seek 1933
Once when we were playing
hide-and-seek and it was time
to go home, the rest gave up
on the game before it was done
and forgot I was still hiding.
I remained hidden as a matter
of honor until the moon rose.
"Hide-and-Seek" from Strong Is Your Hold © 2006 by Galway Kinnell. Reprinted with permission by Houghton Mifflin Harcourt.
A Day in Parkchester (2011) © William Low, MTA NYCT Parkchester Station.
Commissioned by MTA Arts & Design.