Atlanta
Lost Sister (an excerpt)
Cathy Song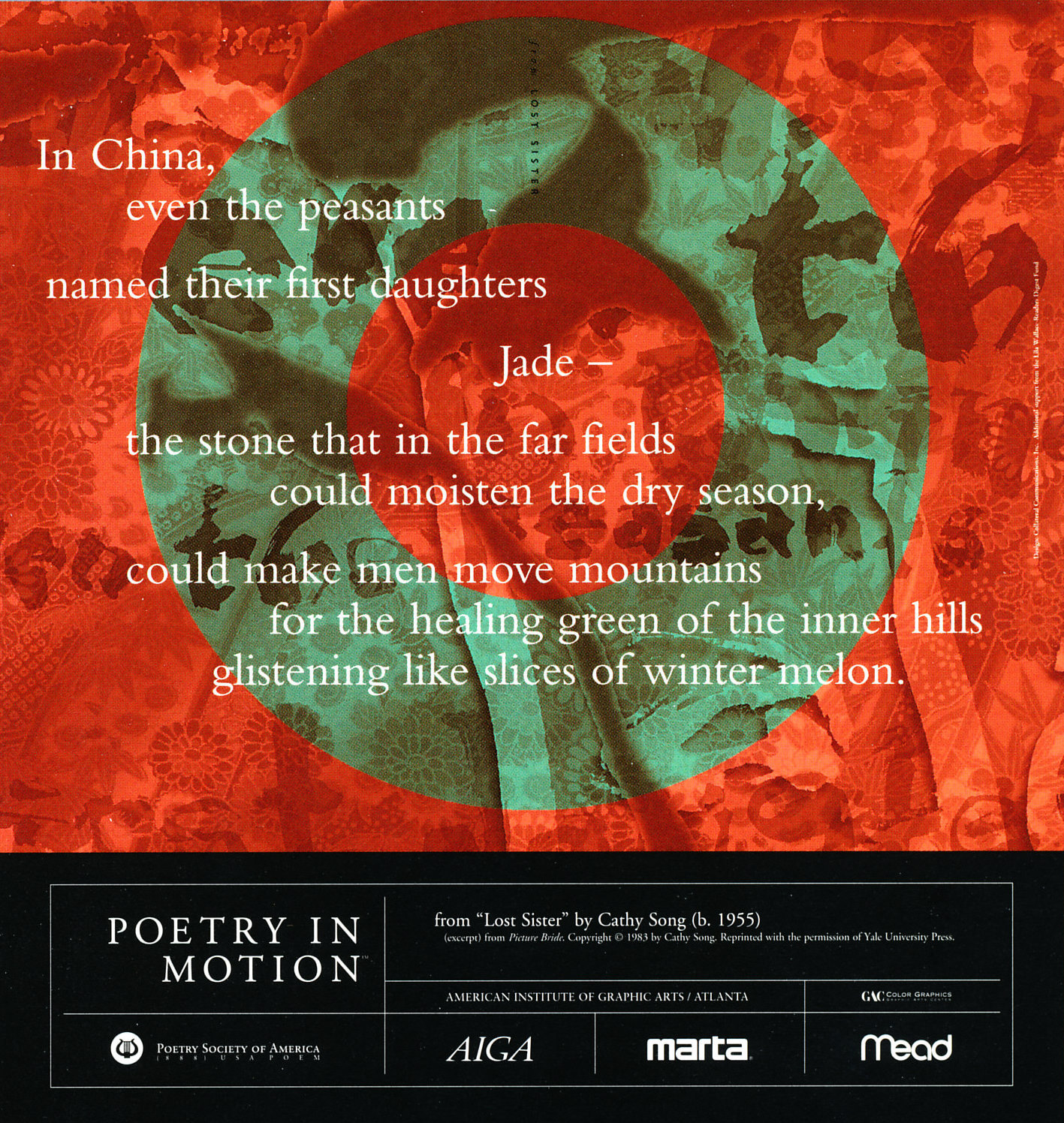 In China,
even the peasants
named their first daughters
Jade—
the stone that in the far fields
could moisten the dry season,
could make men move mountains
for the healing green of the inner hills
glistening like slices of winter melon.




"Lost Sister" (excerpt) from Picture Bride by Cathy Song. Copyright © 1983. Reprinted with the permission of Yale University of Press.