New York
Love in The Ruins (an excerpt)
Jim Moore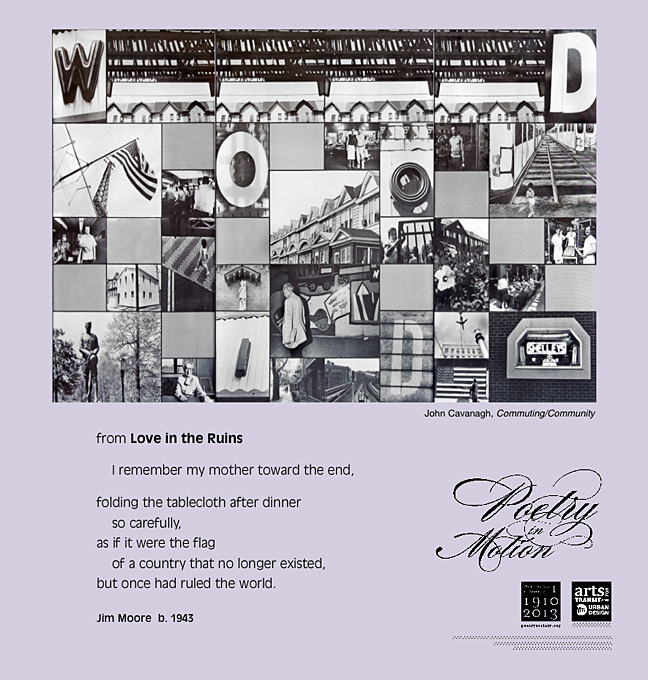 Love in The Ruins (an excerpt)
      I remember my mother toward the end,
folding the tablecloth after dinner
     so carefully,
as if it were the flag
     of a country that no longer existed,
but once ruled the world.
From Invisible Strings © 2011 by Jim Moore. Reprinted with permission from Graywolf Press.
Commuting/Community © 1986 John Cavanagh, NYCT 61 Street-Woodside.
Commissioned by MTA Arts for Transit and Urban Design.