Los Angeles
Radar (an excerpt)
Jack Spicer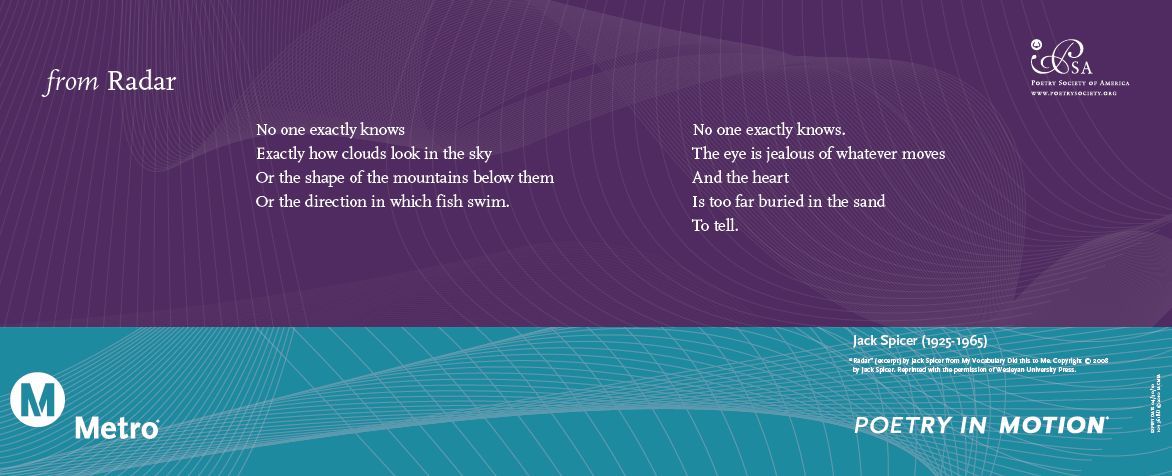 Radar (an excerpt)
No one exactly knows
Exactly how clouds look in the sky
Or the shape of the mountains below them
Or the direction in which fish swim.
No one exactly knows.
The eye is jealous of whatever moves
And the heart
Is too far buried in the sand
To tell.
"Radar" (excerpt) by Jack Spicer from My vocabulary Did this to Me. Copyright © 2008 by Jack Spicer. Reprinted with the permission of Wesleyan University Press.