Chicago
Roundstone Cove
Marie Ponsot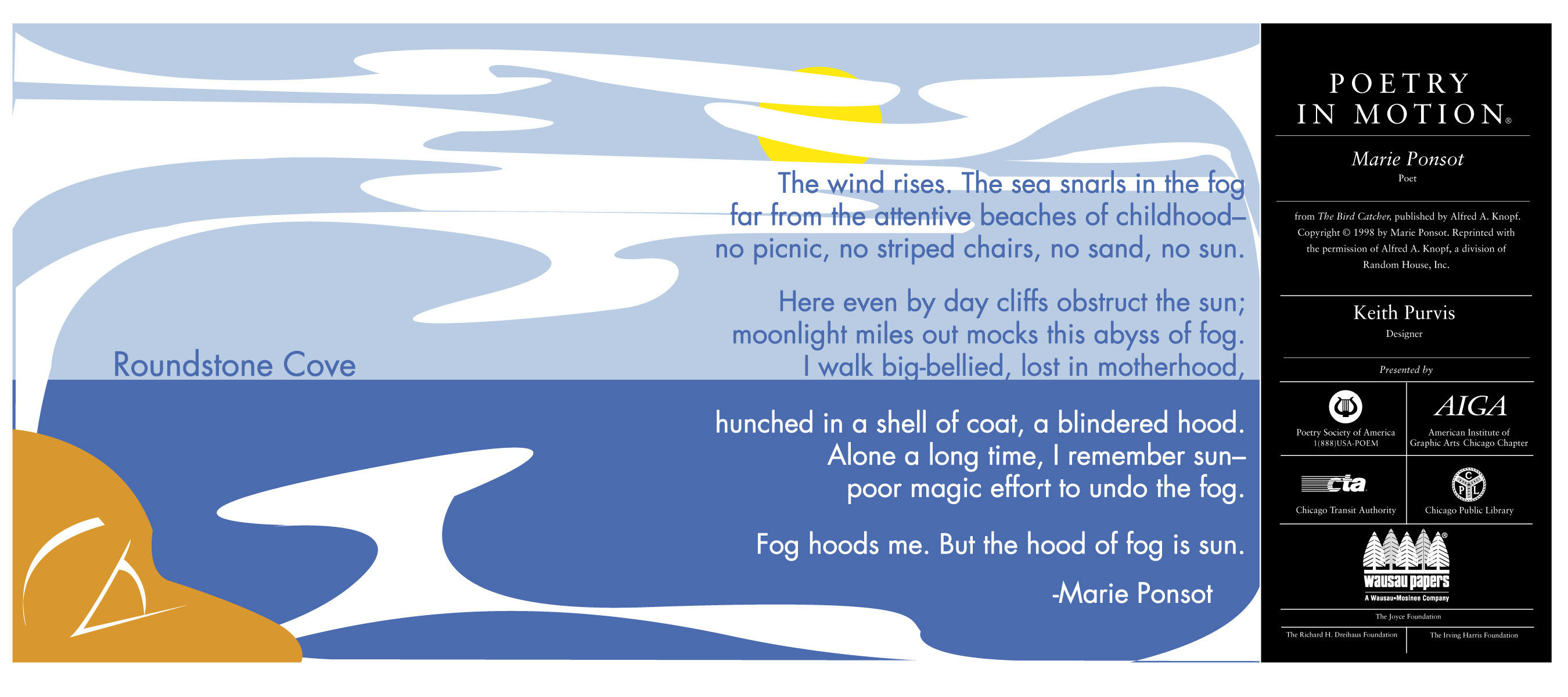 The wind rises. The sea snarls in the fog
far from the attentive beaches of childhood—
no picnic, no striped chairs, no sand, no sun.
Here even by day cliffs obstruct the sun;
moonlight miles out mocks this abyss of fog.
I walk big-bellied, lost in motherhood,
hunched in a shell of coat, a blindered hood.
Alone a long time, I remember sun—
poor magic effort to undo the fog.
Fog hoods me. But the hood of fog is sun.




From The Bird Catcher, published by Alfred A. Knopf. Copyright 1998 by Marie Ponsot. Reprinted with the permission of Alfred A. Knopf, a division of Random House, Inc.