New York
Smelling the Wind
Audre Lorde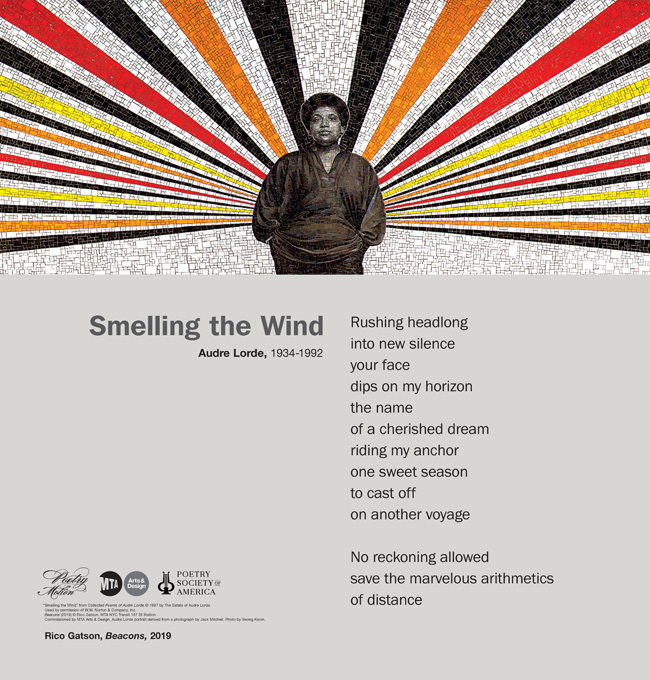 Smelling the Wind

Rushing headlong
into new silence
your face
dips on my horizon
the name
of a cherished dream
riding my anchor
one sweet season
to cast off
on another voyage

No reckoning allowed
save the marvelous arithmetics
of distance
This poem appears in Audre Lorde's collection The Collected Poems of Audre Lorde (W. W. Norton & Company, 2000).  Beacons (2019) © Rico Gatson, MTA NYC Transit 167 St. Station.
Commissioned by MTA Arts & Design, Audre Lorde portrait derived from a photograph by Jack Mitchell. Photo by Seong Kwon.
You can purchase the volume here.