New York
To the Reader: Twilight
Chase Twichell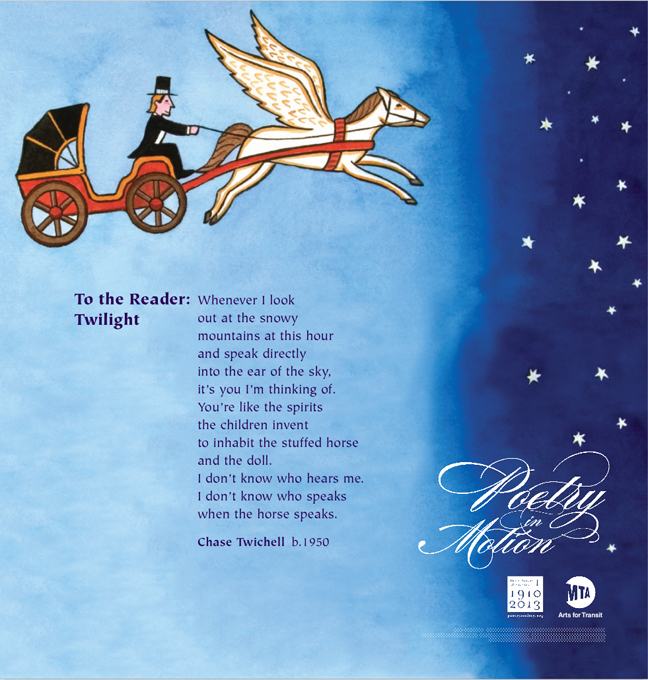 To the Reader: Twilight
Whenever I look
out at the snowy
mountains at this hour
and speak directly
into the ear of the sky,
it's you I'm thinking of.
You're like the spirits
the children invent
to inhabit the stuffed horse
and the doll.
I don't know who hears me.
I don't know who speaks
when the horse speaks.
From Horses Where the Answers Should Have Been: New and Selected Poems © 2010 by Chase Twichell. Reprinted with the permission of Copper Canyon Press.
Felipe Galindo, Magic Realism in Kingsbridge (2008), NYCT 231 Street.
Commissioned and owned by MTA Arts for Transit and Urban Design.