New York
Train Rising out of the Sea (an excerpt)
John Ashbery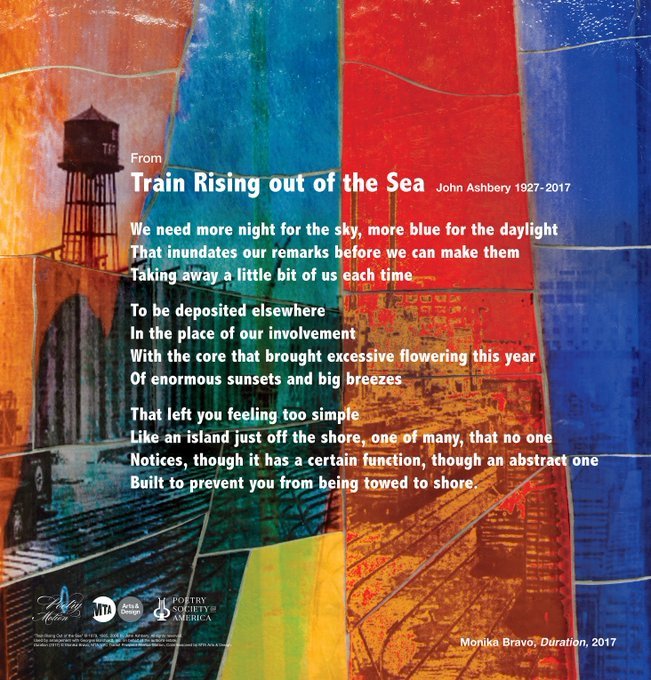 Train Rising out of the Sea (an excerpt)
We need more night for the sky, more blue for the daylight
That inundates our remarks before we can make them
Taking away a little bit of us each time

To be deposited elsewhere
In the place of our involvement
With the core that brought excessive flowering this year
Of enormous sunsets and big breezes

That left you feeling too simple
Like an island just off the shore, one of many, that no one
Notices, though it has a certain function, though an abstract one
Built to prevent you from being towed to shore.
"Train Rising Out of the Sea" © 1979, 1985, 2008 by John Ashbery.
Used by arrangement with Georges Borchardt, Inc., on behalf of the author's estate.
Duration (2017) © Monika Bravo, MTA NYC Transit Prospect Avenue Station.
Commissioned by MTA Arts & Design.