New York
Voyager
Mary Ruefle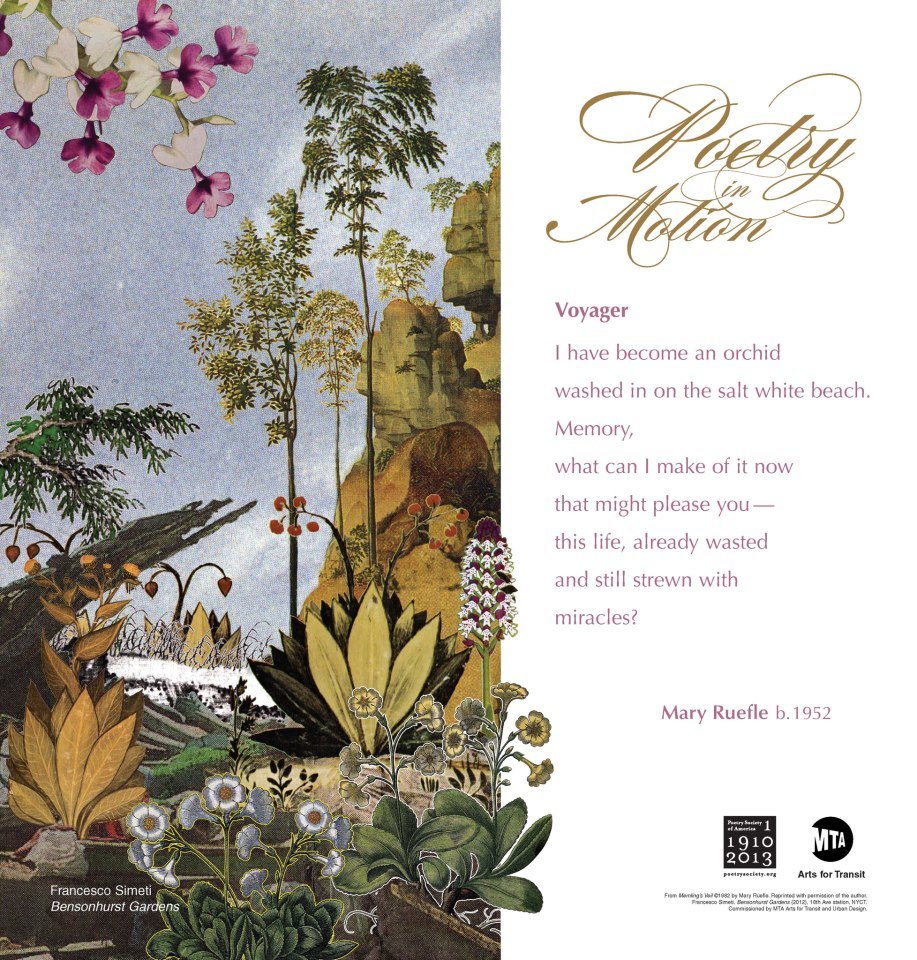 Voyager
I have become an orchid
washed in on the salt white beach.
Memory,
what can I make of it now
that might please you—
this life, already wasted
and still strewn with
miracles? 
From Memling's Veil © 1982 by Mary Ruefle. Reprinted with permission of the author.
Francesco Simeti, Bensonhurt Gardens (2012), NYCT 18 Avenue.
Commissioned by MTA Arts for Transit and Urban Design.