Edward Hirsch on Nazim Hikmet's "On Living"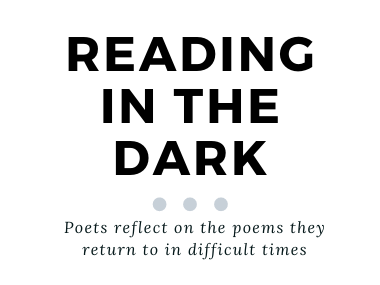 I

Living is no laughing matter:
     you must live with great seriousness
          like a squirrel, for example—
  I mean without looking for something beyond and above living,
          I mean living must be your whole occupation.
Living is no laughing matter:
     you must take it seriously,
     so much so and to such a degree
  that, for example, your hands tied behind your back,
                                   your back to the wall,
  or else in a laboratory
     in your white coat and safety glasses,
     you can die for people—
  even for people whose faces you've never seen,
  even though you know living
     is the most real, the most beautiful thing.
I mean, you must take living so seriously
  that even at seventy, for example, you'll plant olive trees—
  and not for your children, either,
  but because although you fear death you don't believe it,
  because living, I mean, weighs heavier.

II

Let's say we're seriously ill, need surgery—
which is to say we might not get up
                    from the white table.
Even though it's impossible not to feel sad
                    about going a little too soon,
we'll still laugh at the jokes being told,
we'll look out the window to see if it's raining,
or still wait anxiously
               for the latest newscast. . .
Let's say we're at the front—
     for something worth fighting for, say.
There, in the first offensive, on that very day,
     we might fall on our face, dead.
We'll know this with a curious anger,
     but we'll still worry ourselves to death
     about the outcome of the war, which could last years.
Let's say we're in prison
and close to fifty,
and we have eighteen more years, say,
                    before the iron doors will open.
We'll still live with the outside,
with its people and animals, struggle and wind—
                         I mean with the outside beyond the walls.
I mean, however and wherever we are,
     we must live as if we will never die.

III

This earth will grow cold,
a star among stars
          and one of the smallest,
a gilded mote on blue velvet—
     I mean this, our great earth.
This earth will grow cold one day,
not like a block of ice
or a dead cloud even
but like an empty walnut it will roll along
     in pitch-black space . . .
You must grieve for this right now
—you have to feel this sorrow now—
for the world must be loved this much
                         if you're going to say "I lived". . .


—Translated by Randy Blasing and Mutlu Konuk


From Poems of Nazim Hikmet, translated by Randy Blasing and Mutlu Konuk (Persea Books). Copyright © 1994 by Randy Blasing and Mutlu Konuk. All rights reserved. Reprinted with the permission of Persea Books. 


In response to the Coronavirus pandemic, we asked poets to write about the poems they return to in difficult times—to find solace, perspective, or even a moment of delight. Subscribe to the PSA newsletter for more Reading In The Dark responses and to keep updated with the PSA.
---
In these stressful, anxious, dangerous times, I often turn to the Turkish poet Nazim Hikmet's free-verse manual "On Living." Writing from a Turkish prison with a sly wit, a calm clarity, and an open-hearted didacticism, Hikmet cuts straight to the most basic question about human existence: how should we live? The poem consists of three parts that try to answer this ultimate question. I love his overarching argument, which seems deceptively simple but strangely difficult to achieve, that one must live with an intense commitment to life, with one's full attention on living. The form of the poem mimics the poet engaged in the act of thinking, of working through to his primary conclusion, that faith in the act of living must outweigh our persistent fear of death. We may be locked inside, but we still live with an intense interest in everything that is going on outside. The knowledge is hard won; it's not easily fulfilled. Isolated, lonely, and unashamed, facing years of imprisonments and torment, Hikmet nonetheless understood, and wanted others to understand, that the way to live, the way for life to overshadow death, is to love.

—Edward Hirsch

---
Edward Hirsch is a celebrated poet and peerless advocate for poetry. He has published several books of poems, including Earthly Measures, On Love, Lay Back the Darkness, Special Orders, and The Living Fire: New and Selected Poems, which brings together thirty-five years of poems. He is the president of the John Simon Guggenheim Memorial Foundation.
---