Rachel Galvin on "Gutenberg Nation"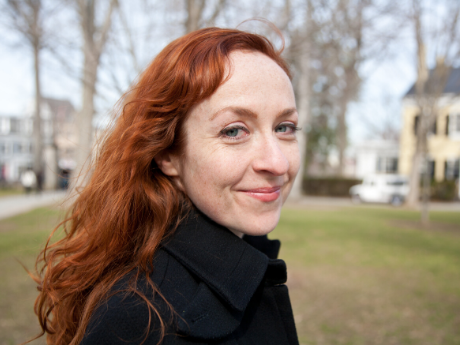 Our republic and its press will rise or fall together.
     —Joseph Pulitzer

Pittsburgh Tribune-Review, born 1811, died 2016
Ann Arbor News, born 1835, died 2009
Rocky Mountain News, Colorado's First Newspaper, born 1859, died 2009
Seattle Post–Intelligencer, The Voice Of The Northwest, born 1863, died 2009
Tucson Citizen, born 1870, died 2009
Kentucky Post, born 1883, died 2007
Rise or fall together
Cincinnati Post, born 1881, died 2007
Tampa Tribune, Life. Printed Daily, born 1893, died 2016
South Idaho Press, born 1904, died 2008
Buffalo Courier-Express, born 1926, died 1987
Rise or fall together
Albuquerque Tribune, born 1922, died 2008
Give Light and the People Will Find Their Own Way
World's Greatest Newspaper
A Fearless And Wide-Awake Democratic Newspaper
Covers Dixie Like The Dew
Liked by Many, Cussed by Some, Read by Them All
A Clean Newsy Newspaper For The Home
Fanning the Flames of Discontent
Open To All Parties—But Influenced By None
The Oldest Newspaper West of the Mississippi
The Only Newspaper in the World That Gives a Damn About Yerington
The Truth Is Always Fair
The Lively One, With a Mind of Its Own
The Best Paper, the Brightest Paper, the Cheapest Paper
Good Paper, Good Ink, Good Work and Prompt Delivery
Discover What's In It For You
Monarch of the Dailies
The World Is Governed Too Much
Our Country Is The World—Our Countrymen Are Mankind
Power Is Always Stealing From The Many To The Few
If You Don't Want It Printed, Don't Let It Happen



From Elevated Threat Level (Green Lantern Press, 2018). Reprinted with the permission of the author.

On "Gutenberg Nation"

When newspapers began going bankrupt and closing across the U.S., I wanted to write a commemoration and a celebration—for both the physical, printed newspaper and the institution of journalism.

I grew up reading the newspaper, the actual, newsprint newspaper. It's a particular bodily experience to hold up the large pages while you eat a bagel with your other hand, or while you stand on the subway, folding and wrangling the large sheets into small sections to read the story you're interested in. It's also social. You might have to negotiate with someone else about who gets to read the front section first, or the crossword. You might hold the paper at a certain angle to block the light or cover your face from onlookers.

In a sense, it's a contradictory medium. It's essential daily reading if you want to know what's happening in the world. Yet it's disposable. You might pack your dishes in it when you move. After reading it, you might take some of the stories or photos with you, as you come away with ink-smudged fingers.

The newspaper can convey a sense of dailiness, a sense of community, of shared experience and shared concern. It records both local history and world-historical events. It creates civic culture. It can help us grasp our interdependence with others.

I wanted to document and remember the names of the dead papers, to mourn them and the people who worked hard to keep them alive. It's astonishing how long a run some papers had: the Pittsburgh Tribune-Review ran from 1811 until 2016. (All the information included in "Gutenberg Nation" is factual, including the mottos.)

Newspapers have recorded our collective memory for almost three centuries now, from pre-Revolutionary War gazettes to the first African American newspaper, Freedom's Journal, published in 1827, the same year slavery was legally abolished in New York State, to Frederick Douglass's North Star, founded twenty years later in Rochester, NY (my hometown), an abolitionist newspaper that also supported Elizabeth Cady Stanton and Susan B. Anthony's fight for women's suffrage.

In 1808 the Misisipí, published in New Orleans, inaugurated the Spanish-language press's role in witnessing history, uniting communities, fueling social movements, and recording the lives, cultures, and concerns of Spanish speakers in the United States. California's first newspaper was published in Monterrey in 1846 in both English and Spanish, printed on a mix of cigarette and cigar paper, announcing the U.S.'s proclamation of war with Mexico. During the 1906 earthquake and fire that destroyed much of San Francisco, three papers banded together to print a special edition that was handed out to people free of charge.

While some papers have undoubtedly encouraged racism, sexism, xenophobia, and violence, others have played major roles in fighting all of the above.

In the Red Summer of 1919, when hundreds of African Americans were murdered by white mobs in race riots across the country, the rigorous work of black newspapers like the Chicago Defender and reporting by Ida B. Wells, a distinguished journalist, anti-lynching activist, and founding member of the NAACP, were crucial in documenting the violence and advocating for racial equality.

Today, with racist violence, an economic crisis, warmongering, political corruption, and false information about the pandemic running rampant, the role of reporters to get the word out is as acutely crucial as ever.

Investigative journalism is singularly formidable in the promotion of democracy. Accurate, up-to-date news is indispensable for an informed citizenry. (Aptly, the Washington Post's motto is "Democracy Dies in Darkness.")

Around the world, journalists risk their lives every day to report on what's happening and to get the news out. Journalist safety is something I write about in my recent book Elevated Threat Level (Green Lantern Press), which includes the poem "Gutenberg Nation." It's on my mind today, as I write this, when journalists, photojournalists, and videographers are being arrested or shot in the face as they do their jobs reporting on the massive, country-wide protests against racial injustice and police violence.

I've continued to write about newspapers in one way or another for a few decades, first in articles and essays, then in my book News of War: Civilian Poetry, 1936-1945 (2018), and now in Elevated Threat Level. As I was writing "Gutenberg Nation" and the other poems in the collection, I thought of what W.H. Auden once wrote: "I cannot believe . . . that any artist can be good who is not more than a bit of a reporting journalist. Admittedly the journalistic side of the artist can easily and frequently does kill his sensibility; there must always be a tension between them." Both poetry and journalism are first drafts of history.
Eleanor Boudreau on "Scatter Plot"
Before I published a book of poetry, I was a disembodied voice. For about four years, I worked as a radio reporter for the NPR member-station in Memphis, WKNO-FM. I got the job while an intern at NPR's headquarters in Washington, D.C. My last day of work in D.C. was Friday, September 18, 2009. My first day of work in Memphis was Monday, September 21. Over the weekend, I drove across country with my belongings and my parents stuffed into my Saturn Ion. I was 25. Never taking a pause seemed like good planning to me.
Read Article