Fiona Sze-Lorrain on Ye Lijun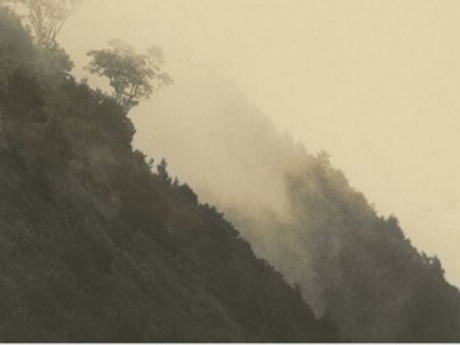 For a long time, I have not stepped into the backyard
A small damp path facing my back
grows in secret, as if
beyond time
wutong leaves rustle and fall, a golden floor
I raise my head, watch the dusk through forking branches; within it
I see pigeons hover to and fro, or multiple
scratches on my heart . . .
On shattered tiles, my feet sink and I fall
into my body cracks. I recall
the nights when I stroked my body and mind in darkness, so many
black ants
that couldn't be buried, outpouring in the backyard
from a fluffy cave


Translated from the Chinese by Fiona Sze-Lorrain




Translation copyright Fiona Sze-Lorrain, 2019, from My Mountain Country by Ye Lijun, published by World Poetry Books.

On Ye Lijun
Born in a mountainous rural town in southern China, contemporary Chinese poet Ye Lijun creates a meditative world in her work, in which intimacy grows and operates as a source, or resource, of timelessness and eternity. Take this poem of fourteen lines as an example: Ye writes not of "a small damp path" in sight, but one "facing her back," out in the backyard that she has not tended "for a long time." Yet in her imagination, this "small damp path" extends "beyond time" and communicates via silence with the larger world and seasons. The existence of something unseen yet ominipresent is all the more physical and real because of a certain mobility and mystery. At once visible and invisible, the path takes Ye Lijun­—and us the readers—upward and outward into nature. The universe opens and enlarges into yet another infinity. Like a magic carpet, it lifts the poet off the "golden floor" and allows her to experience dusk as an embodied encounter: she feel the "multiple scratches" on her heart, and both "feet" that "sink" as she "fall(s) into" her "body cracks." In the end, this somatic experience becomes erotic, or so the ending of the poem implies. Sensual, suggestive, and by turns of dramatic irony, the concluding imagery is not of closure, but a continuous action, a prolonged act, an ellipsis, an "outpour" from a "fluffy cave" that invites one to come closer, and closer . . .


***
Ye Lijun was born in 1972 in Lishui, Zhejiang Province. She had worked as a junior high art teacher and arts administrator for intangible cultural heritage. The author of three poetry titles—Survey (2005), Passing by Thousands of City Lights in Black Night (2009), and Flower Complex (2014)—Ye has received several literary honors in China. Her first bilingual volume of selected poems, My Mountain Country, in Fiona Sze-Lorrain's translation, has just been published by World Poetry Books. Currently, she lives in Lishui and works as an editor.

Fiona Sze-Lorrain is the author of three books of poetry, most recently The Ruined Elegance (Princeton, 2016). A zheng harpist and widely published translator, she lives in Paris and works as an editor. She is named a 2019-20 Abigail R. Cohen Fellow at the Columbia Institute for Ideas and Imagination.