Joshua Marie Wilkinson on The Volta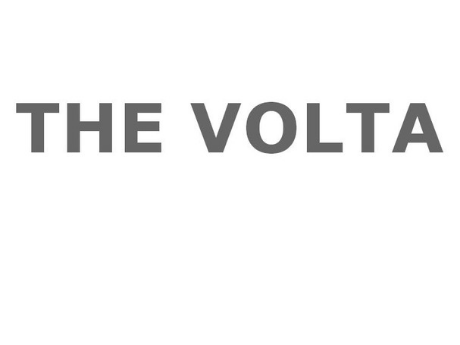 Tell me about the creation of The Volta?

The Volta was hatched out of a couple things: I had been editing a journal called Rabbit Light Movies (poemfilms and videos of poets reading, online) and another journal called Evening Will Come, which published poets' short poetics essays, starting with C.D. Wright. Sara Renee Marshall and I decided to combine a number of these things—movies, essays, book reviews, interviews, poems, questionnaires—into one space and just call it The Volta.

When and how and why was it conceived?

The Volta began on New Year's Day 2012 in Tucson, Arizona, where I live. The how is a bit trickier—but I called on a whole slew of poets and friends to be contributing editors, to send us ideas about what and who we should publish. I knew just enough html to be dangerous—then Afton Wilky, our Managing Editor appeared, and she saved us with her calm expertise. Afton could do what I was doing much, much better in a fraction of the time. The why is that I wanted to make a better place online for poetry, that wasn't just poems in the normal way—I wanted to put it all together: little films, book reviews, conversations, prose on poetry, etc.

What makes The Volta different from other places to read poetry on the internet?

Well, the way poetry is figured on the site I hope is a readable experience: we only feature three short poems per month in a column called They Will Sew the Blue Sail—so we get to be really selective, and we feature a long poem or series in a column called Heir Apparent, since it seemed to me the internet was a really good place to be able to let a poet (whose work makes better sense in bigger swaths) stretch out a bit. Plus we have movies, and a ton of interviews in a column called The Conversant that Andy Fitch and Cristiana Baik run.

What is something that you have recently published that really excited you, and why?

We are just about to run an audio recording of Joshua Clover, Chris Nealon, Juliana Spahr, and others talking about poetry, audience, avant-gardism, and accessibility. Andrew Zawacki just sent a big file of photographs of graffiti in Paris with his text. We are going to run an essay by Eileen Myles about Perloff and Conceptualism. I'm really excited by the guest-edited issues of Evening Will Come: TC Tolbert recently put together an issue by Queer and Trans poets; Peter Streckfus is working on a Mixed Forms issue; and we've published poets' roundtables on politics and race as well. That's what excites me the most: poets writing about how and why they write what they write. I also recently put a poetics archive online as well as a whole range of pedagogy resources for poets who teach. It's pretty massive.

What should someone submitting new work to The Volta know about the site?

Well, we publish lots of different types of things. We get most charged up about stuff that doesn't quite fit elsewhere: maybe a roundtable on sex and poetry; a collaborative movie poem; an essay on poetry and death; a long serial poem that another journal wouldn't like or couldn't fit; an interview with a translator—stuff like that. We liked to be pitched new stuff that other journals might not be open to or have means to run, stuff that enlarges the scope of poetry and poetics and what a poem might be or do.

What other literary journals, online or print, are your favorites?

I like Trickhouse, Octopus, Diagram, Sidebrow, Action Yes, and Typo; everyday there are so many more. I look at The Volta's twitter feed and see the Toothpaste Review, the Three-Legged Dog Review, the Poisoned Cotton Candy Review, and I know I can't keep up. It's great, I think, but it's not surprising to see that there aren't that many online journals that have stuck it out for 10 or more years while still doing really good work. It seems like most do about 3 or 4 issues and go belly up. Which, I get of course. It's a lot of work. It's hard to imagine what the field'll look like in 5 years, let alone twenty. And I like those journals that have a different approach: Talus or Scree, Likestarlings, or Muthafucka, and I'm just getting to know places like Paperbag and Triple Canopy.

In print, I love journals that take their materials, content, and objects seriously: A Public Space, Verse, Mandorla, Lana Turner, Conjunctions, Chicago Review. I have a fantasy of going totally in reverse, and turning The Volta into a print-only magazine, but it'd have to be Faucheuse or O-blek or Cannibal or why bother? So, if anybody has a couple hundred grand lying around…



* * *
Joshua Marie Wilkinson is the author of six books, including Swamp Isthmus (Black Ocean 2013). He lives in Tucson, where he teaches at the University of Arizona, and (with Noah Eli Gordon) edits The Volta and Letter Machine Editions.