The Poet's Nightstand with Leah Umansky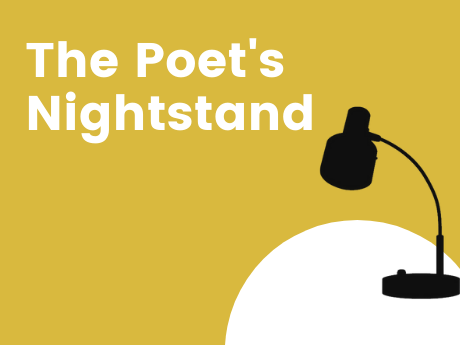 In The Poet's Nightstand, we ask poets to talk about five books that have made a big impression on them recently.
---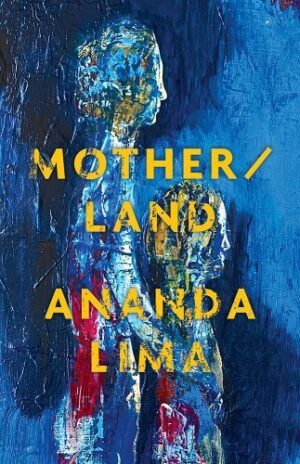 Mother/Land
by Ananda Lima

Ananda Lima is a radiant poet, and her poems, too, are radiant. They shine a light on the many aspects of a life, but they also, in turn, radiate attention on what it means to be a person in this world. What draws me to these poems is the "eye / I" of the poet, the woman and the photographer in these poems, who is always looking and documenting. In her poem "Reno," Lima writes, "on the photograph / on my screen the sky weighs / down on the buildings / and keeps them short, flat, so different / from New York City / where the buildings won . . . " Here, she documents the many ways of being an "American." In an excerpt from "Spring," Lima writes, ". . . I understood spring / As a gift from America / The joy of having something / Taken / And returned." This great book left me thinking about this country and the work we still have to do from the inside out.

Purchase
---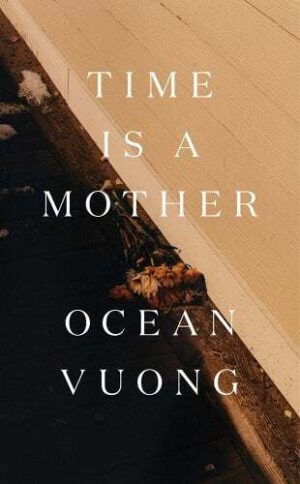 Time is a Mother
by Ocean Vuong

Some say beauty is overrated and overwritten, but I say, go there. That's what I deeply cherish about Ocean Vuong's work – his quest for beauty. I had been counting down the days to the publication of this book. I recently saw him read at the 92nd St Y, and hope just emanated from across the stage. Palpable. Truly. There is no other way to say it. I am drawn to the heart of his language, for it's the heart he always leads with, but also his sense of story – that any account is for all of us. At the end of "American Legend," he writes, "It's an old story, Ma. Anyone can tell it." I love that – every story is another story. In "Beautiful Short Loser," he writes, "Because I am the last of my kind at the beginning of hope." That sentiment blossoms down the page. I can't explain how much I dogeared, starred, and underlined in this book – that's how I show my love. Another favorite line is from "Not Even": "I caved and decided it will be my joy from now on. Then, everything opened." So much of our lives are based on our attitudes and choices. I want to decide on joy. Don't you? Don't you want joy and beauty in your life?

---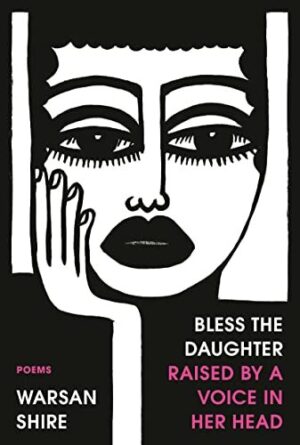 Bless the Daughter Raised by a Voice in Her Head
Warsan Shire

I was introduced to Warsan Shire's poetry through Beyonce's visual and film album, Lemonade. I remember just scribbling down phrases at the start of each poem, before each song sequence, and being, well, mesmerized by them and stunned by their strength. What speaks to me is the way Shire not only writes about womanhood, race, or being a refugee, but how she writes about it all with such transparency and intensity. Also, I love pop culture, so naturally, I love what a poet can do with a television show or song. I was drawn to those poems with allusions as titles, for they act as a window into the poem, except you never leave the poem because it truly stays with you. I read this book in one sitting, on a sunny day when Central Park was super loud and crowded, and I have to say I don't think I looked up from my book once. The poem "Backwards" is the one I kept returning to: "I'll rewrite this whole life, and this time there'll be so much love, / you won't be able to see beyond it . . . I can make us loved, just say the word," and "The poem can start with him walking backwards into a room." It made me stop, and be present, which is such a rare thing. This book truly affected me. It made me see.

Purchase
---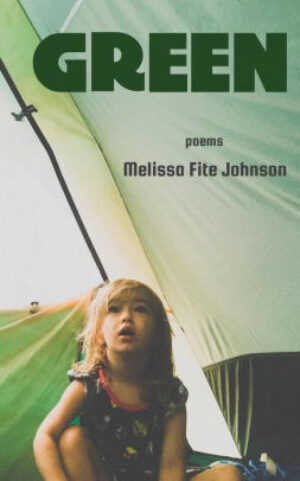 Green
by Melissa Fite Johnson

Often, I think poetry is misunderstood, and that's a pet peeve of mine – that too often, people don't give poetry a chance. Green is a wonderful book not because it's relatable or because the poems are engaging (which they are), but because they are accessible; and you know what, accessibility is a good thing! I want poetry to be accessible. My favorite poem in the collection is the first, titled after the Scottish band Garbage's hit from the '90s, "I'm Only Happy When It Rains," a poem that focuses on a father-daughter relationship: "I had to chauffeur him around / after his strokes. I wished the Toyota were a rocket shooting me out of this town. Pour your misery / down on me. The song ended. I'd cried through the last chorus." Many poems like "Fifteen," "Bookends," and "Nineteen" clearly chronicle what so many of us felt in our teenage years. Some poems feel so intimate, like a sleepover. Others, like "Karaoke Night, B's Bar and Grill," feel like you are walking back through memory with the speaker.
---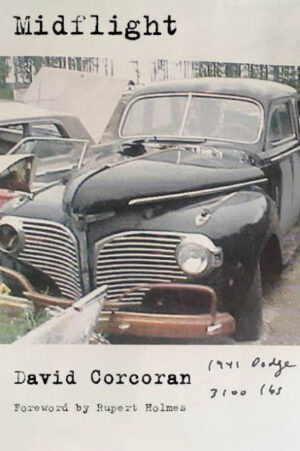 Midflight
by David Corcoran

David Corcoran was an old friend from my poetry workshops with Patricia Carlin at The New School. This book is a posthumous collection of his work which I am thankful for. He will always be one of my favorite poets because his poems feel like he's sitting across from you telling you a story about a single day or night, but they are beautiful and simple in a way that nothing else is. These poems make one feel all the moments we often get too caught up in. In his poetry, Corcoran places the reader in a specific scene to bear witness to, and very often that scene is a dream or dreamscape. I often think that's what makes a good poem – witnessing. It's hard to choose a favorite, but I love "Before You Go" for its emotional pull. Corcoran writes,

I need to tell you what I
saw on the trail this morning
before dawn – a silent
darting in the shadowed litter
of last year's leaves.

It glided with me,
Stopped, jumped ahead –
Straight, low to the ground
Like a trip wire

"I thought groundbird, bat. I thought
Apparition.

It held a moment, quiver.

I thought Stop for me."
Stay & let me look at you.


Purchase
More The Poet's Nightstand