Dick Gallup (1941-2021)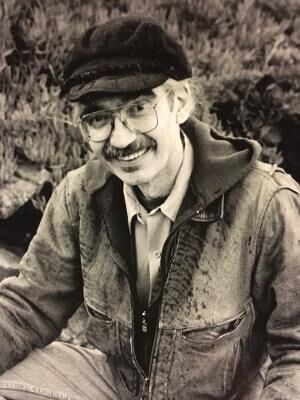 Selected Poems by Dick Gallup
Relaxation

So gay on your lovely head
The hat cradles the specialty
Of the house brand new
And hedged with the flowers
Of the past we have somehow
Got through. If night
Should fold in on us
Here in the day dripping
Down the fire-escapes toward
The ground like poetry
In search of the common man
In all things, smoky and
Vapid insight coming near
To what I can't keep my eyes
Off, the fragile jaws
Of antique life, a fretful
Crowd of messages delivered
Long ago in the pouring rain

Then night would find us
As we are, bright lives
Dancing in the somber light
Of history, shiny pencils
At the edge of things.


Hey, Buster!

When I close my eyes I see a man in a brown suit
sitting in a hotel lobby in 1947 reading the morning
paper. His thoughts are private and probably
beside the point.

Many years later the clouds
still move from west to east and a hawk may
skim the tops of the trees far up the mountainside.

There is nothing to stop us from placing
objects on a table in the sunlight and painting
false shadows under them to confuse our friends,
if we have any—probably not, if we think that
much about confusing them.

                                                     Alas, in such terms
pronouns tend to lose their meaning; lack of
tension or current in between. Life becomes
all a dream, with a nasty kicker when we open
our eyes once more.


Above the Tree Line

It's a putrid kind of day
To be standing on a corner
Counting pigs
But that's where it's at
People going to work
Their faces still asleep
They look porky
Overfed and greedy
A few years ago
At 8:30 in the morning
I'd eat myself some grits and eggs
And feel like shit
The sun hurt my eyes
Hung over on methedrine

Don't take that stuff anymore
It'll turn your body into grits
And that's nowhere for a body
But all those swollen faces
Staring back at me
As if they were looking at themselves
In some reflexive mirror of dreams
Startled into early morning metabolism

I couldn't take them
Turned into pigs by Capitalism
And a clock
I felt like some ghostly '40's hipster
Wondering why everyone was fighting
Over a trough full of mush
I was just a kid
Thought I was out of it
But everyone
Even those sleepy faces
Was backing into a nightmare
And now that we're here
It seems perfectly natural
To watch the hard edges grow between people
To see everyone
Growling over the scraps of the meal
We've gorged ourselves on all these years

It doesn't matter if I turned away
From the feast
Tacking the hours of the night
When everyone was asleep
As my own
Digging the streets
With an empty stomach
And a typewriter in my head

In the end
It'll get you where you live
If the neighborhood folds
You can move
If the city turns nasty
You can leave
But if the country goes down
You'll know it


"Relaxation," Hey, Buster!" and "Above The Tree Line" are reprinted by permission from Shiny Pencils at the Edge of Things (Coffee House Press, 2001). Copyright © Dick Gallup 2001.

Dick Gallup (1941-2021)

American poet Dick Gallup, once described as a kinder, gentler version of French poet Arthur Rimbaud, died of natural causes on January 27, 2021 at his home in San Francisco at the age of 79.

In the 1960s and 1970s Gallup established himself as an important figure in the New York School of poets, publishing collections of his poetry and a play. He was a mainstay in the St. Mark's Poetry Project community, where he taught a workshop and gave numerous readings. He also taught poetry writing to children, sponsored by Teachers & Writers Collaborative in New York City and by state arts councils in New Jersey, Connecticut, Colorado, Virginia, South Carolina, North Carolina, and New York. Gallup also taught poetry for two years at Naropa University in Boulder, Colorado, where he served as interim director. Along the way he received grants from the National Endowment for the Arts and the Fund for Poetry.

Richard John Gallup was born on July 3, 1941, in Greenfield, Massachusetts, to Harry Kenneth ("John") Gallup and Edna (White) Gallup. In late 1949 the Gallup family moved to Tulsa, Oklahoma, buying a house across the street from the home of future poet Ron Padgett. The two boys became fast friends, and in 1958, while in high school, they founded (with artist and writer Joe Brainard, also a classmate) a small literary magazine, The White Dove Review, which published Jack Kerouac, Allen Ginsberg, Leroi Jones (Amiri Baraka), and Robert Creeley, as well as a new friend in Tulsa, Ted Berrigan.

Gallup attended Tulane University for two years, then transferred to Columbia's School of General Studies, where he received a BA, studying under the poet Kenneth Koch. By then his Tulsa friends had moved to New York City, where, living in what became known as the East Village, they took on the name jokingly bestowed upon them by John Ashbery, the "Tulsa School of Poetry." Gallup's gift for poetry flourished, and soon he became an active member of the Downtown art and literary scene, giving readings, publishing widely in magazines, and authoring books, including Hinges (Ted Berrigan's C Press, 1965), The Bingo (Peter Schjeldahl's Mother Press, 1966), and Where I Hang My Hat (Harper & Row, 1970). The Bingo was performed in 1973 at Holly Solomon's legendary 98 Greene Street Loft. Gallup sat for portraits by Alex Katz, Joe Brainard, and George Schneeman; he also made collaborative art works with Brainard and Schneeman.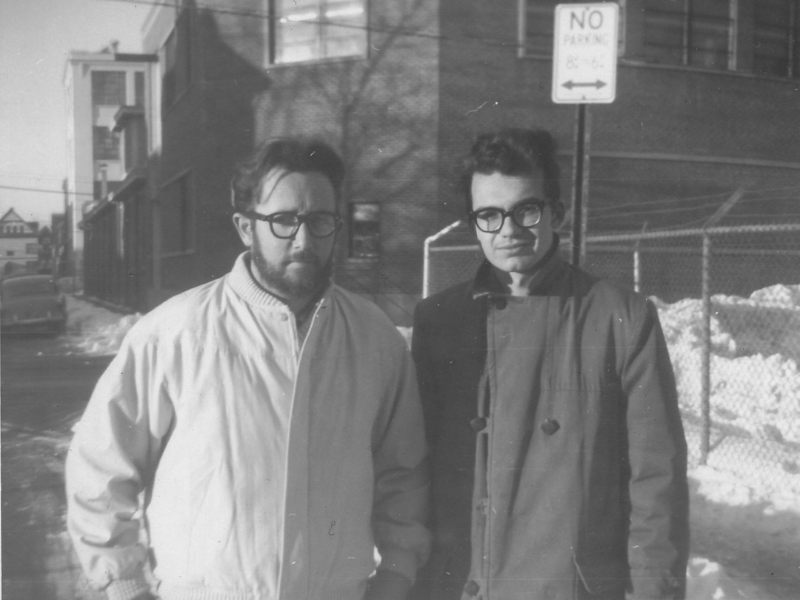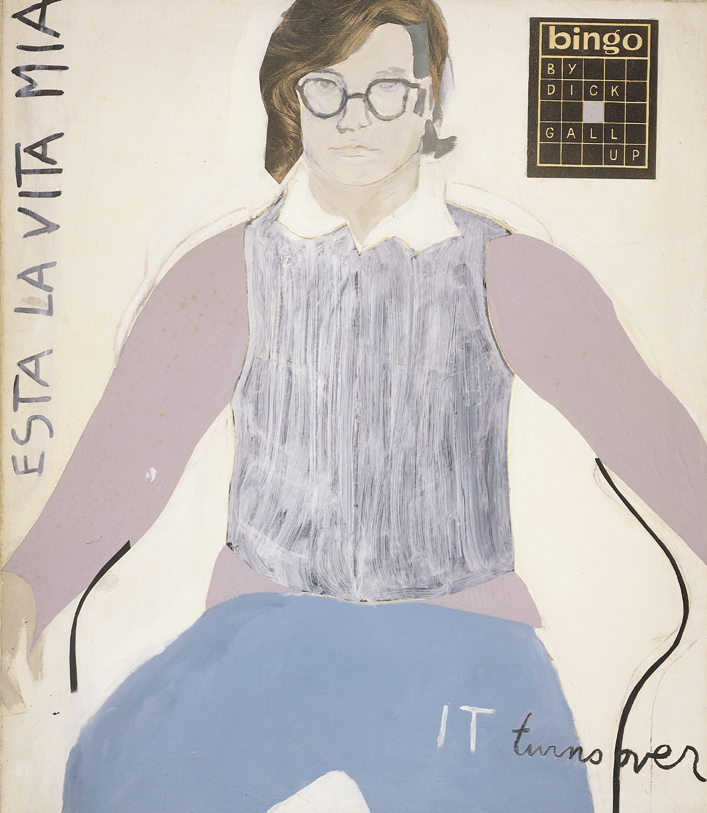 In 1964 Gallup married Carol Clifford, with whom he had two children, supporting the family by driving a taxi and doing field work for the NYC Department of Social Services. In 1973 the Gallups moved to West Virginia, where Dick had been appointed the state poet-in-the-schools, and then to South Carolina, where he did similar work for several years. Following these stints, the family moved to northern California, where Gallup befriended poet and NPR commentator Andrei Codrescu. Separating from his wife, Gallup moved to Boulder to teach at Naropa University Although his Above the Tree Line was published by Bill Berkson's Big Sky Books in 1976, Gallup began to withdraw from the poetry world and to go wherever his fancy dictated.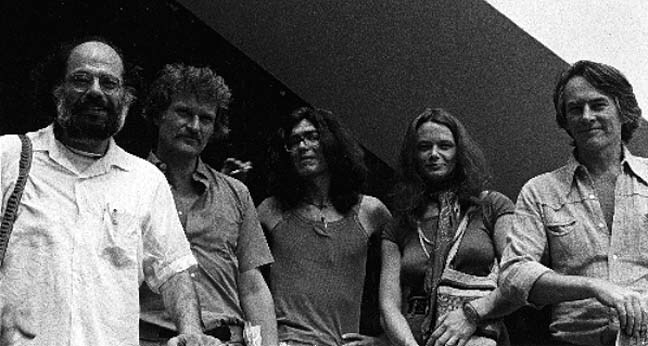 That turned out to be San Francisco (1981), where for the rest of his life he led a somewhat secluded existence, driving a taxi all night, reading science fiction, playing guitar for his own pleasure, and raising his son, with whom he later shared an apartment. Although Gallup brought out one more collection, Plumbing the Depths of Folly (Smithereens Press, 1983), he had stopped writing and made no effort to promote his work, in effect slowly erasing himself from the literary world at large, though he did accept invitations to give readings in New York (1979 and 2001) and Tulsa (2009), and he said yes when Alan Kornblum, his former student, expressed a desire to bring out Gallup's Shiny Pencils at the Edge of Things: New and Selected Poems at Coffee House Press (2001).

What made Gallup's poetry special was its combination of graceful lyricism and everyday language, and a willingness to explore unexpected corners of the mind and yet maintain a sense of humor about it all. His work was like him: intelligent, sensitive, hip, and gentle, quietly oblique and funny, but always with a rueful, clear-eyed view of human folly. Commenting on Shiny Pencils at the Edge of Things, poet Anne Waldman wrote: "At last this hefty retrospective from legendary hermetic Dick Gallup—secret hero of the second generation New York School. Gallup's lines, like his mind, full of sweet surprise, lift us higher, toward this kind, tremulous edge of beautiful 'things.' What a pleasure his jaunty wit, his sure ear, his radical American virtue."


Photo of Dick Gallup at top of page by Christopher Felver.