New York
Passage
Victoria Chang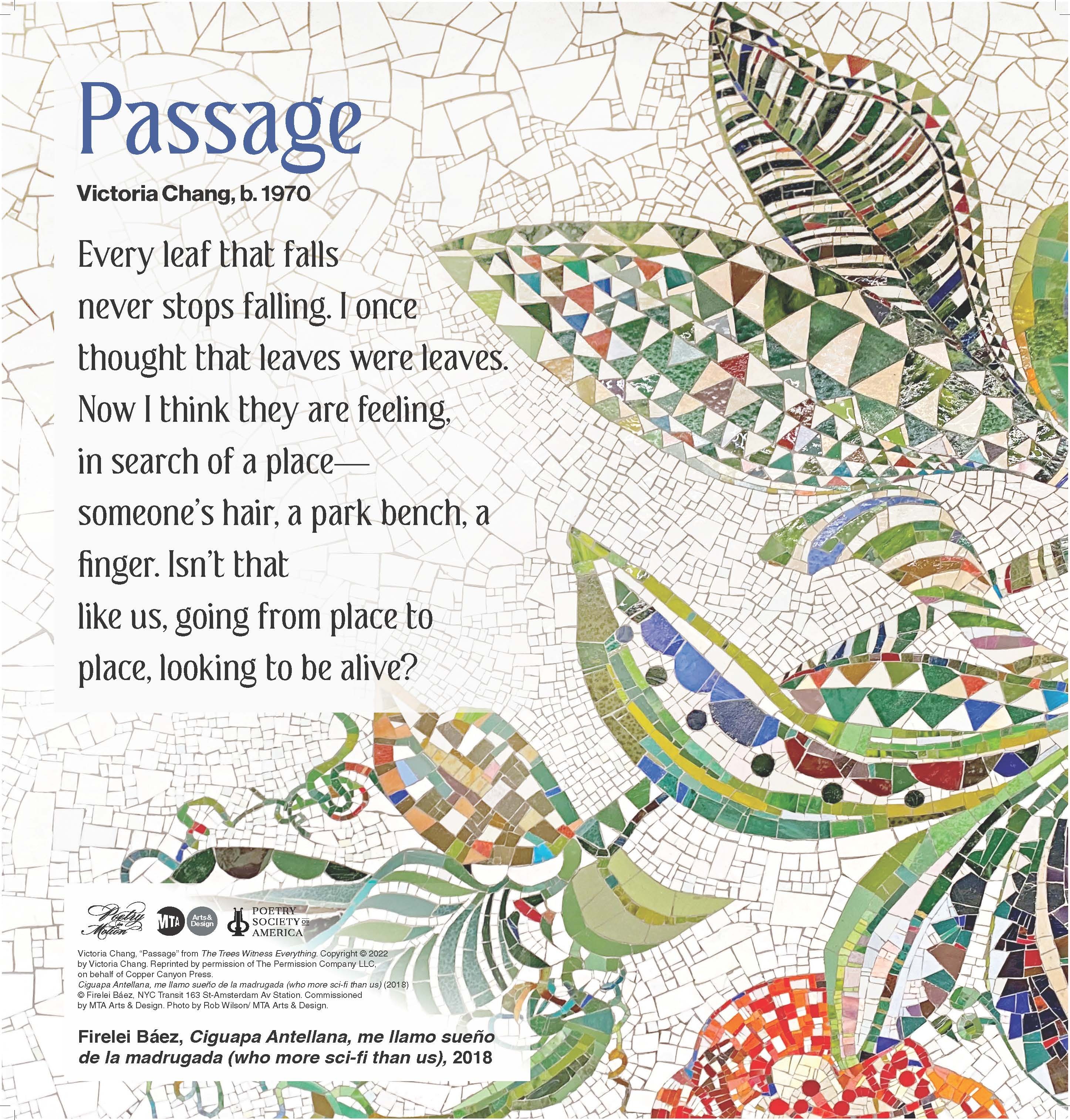 Passage

Every leaf that falls
never stops falling. I once
thought that leaves were leaves.
Now I think they are feeling,
in search of a place—
someone's hair, a park bench, a 
finger. Isn't that
like us, going from place to
place, looking to be alive?



"Passage" from The Trees Witness Everything. Copyright © 2022. Reprinted by permission of The Permission Company LLC, on behalf of Copper Canyon Press. Ciguapa Antellana, me llamo sueño de la madrugada (who more sci-fi than us) (2018) © Firelei Báez, NYC Transit 163 St-Amsterdam Av Station. Commissioned by MTA Arts & Design. Photo by Rob Wilson/ MTA Arts & Design.