FEATURES
Interviews
Conversations with poets, editors, and artists.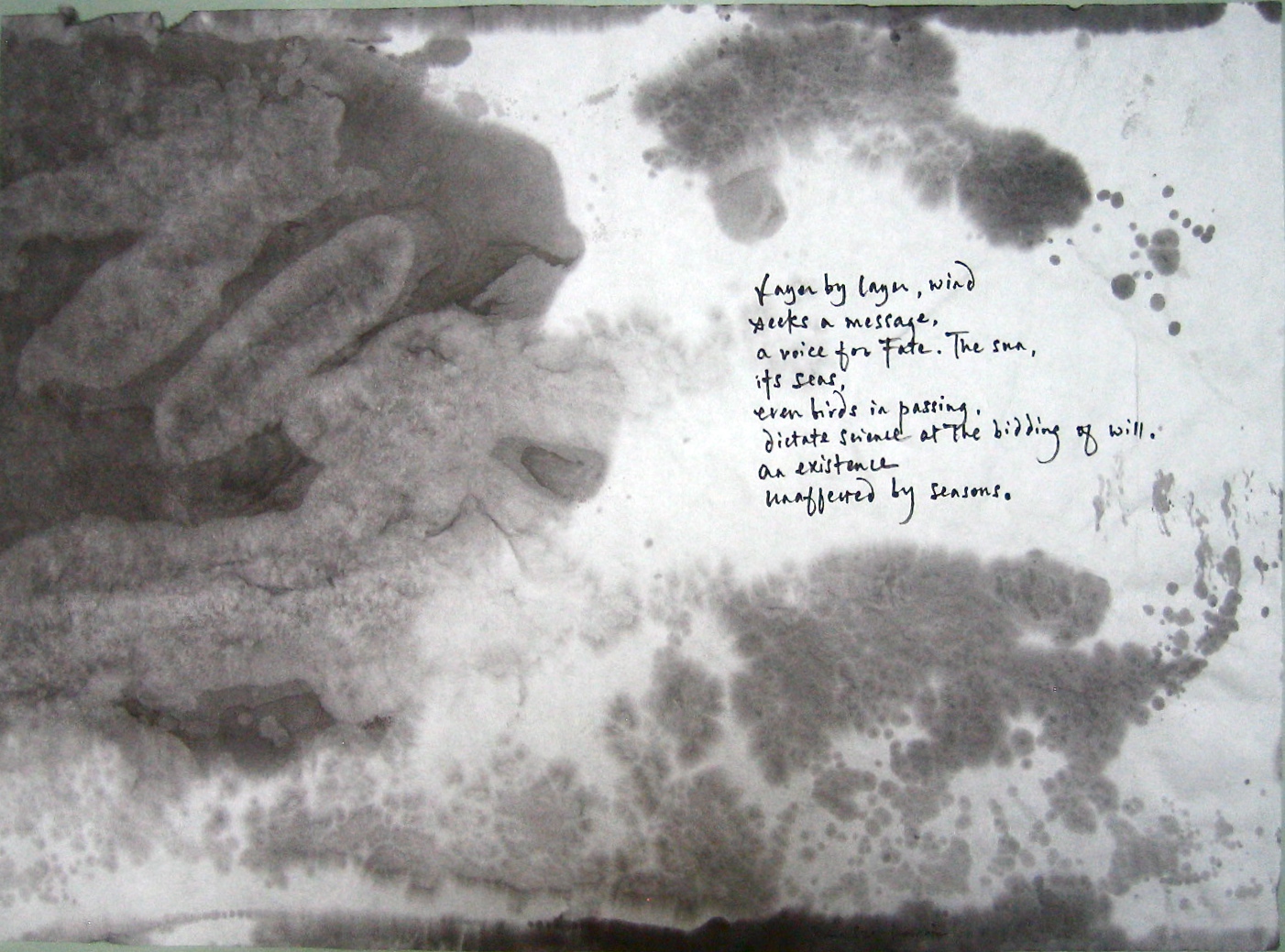 Unexpected Lines and Gradients: A Blue Dark, and interview with Fritz Horstman and Fiona Sze-Lorrain
This summer, the Gallery Upstairs at the Institute Library in New Haven, Connecticut presents the show A Blue Dark, which opens on June 1 and runs through September 7. In this exhibition, visual artist Fritz Horstman collaborates with poet, translator, and zheng harpist Fiona Sze-Lorrain to explore a cross-genre range of textual/non-textual responses to the presence of a luminous dark. Both meditate on its changing physicality, materiality, space, emotions, images, meanings, and music by dialoguing with each other's work—ink drawings, poetry, and translation—inspired by the complexity of black, gray, and white, as well as their fluid mysteries of being. A limited-edition book A Blue Dark, published by Vif Éditions, featuring the work of Horstman and Sze-Lorrain is also published on this occasion. A smaller installation is, too, on view at Berl's Poetry Shop in Brooklyn from now until October. Here, both artists talk about their ongoing collaborative process, and how poetry and the visual arts become mutually inclusive influences in their lives, art, and friendship.
Continue Reading