Alissa Quart's "Palm Springs At the End of the Mind"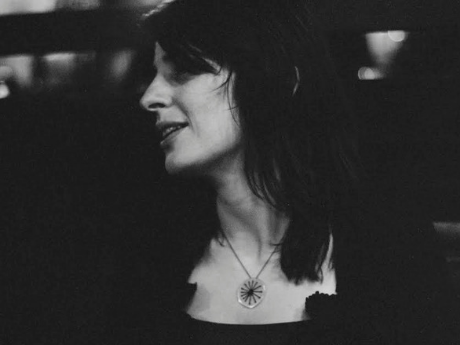 Palm Springs At the End of the Mind
A father counted cards,
his prized club sandwiches
small wagers from aged
sports gods. Bain de
Soleil the height of local
vocabulary. Slim-
Fast sped time.
So did valets, fondues,
tan-thighed gals with
department store names.
Eyes matched the pool.

Then time shrank. Paid
gossips and hard rulers
of state drifted off
to eras where their names
were blanks. Stiff
Halstons withered.
Pools turned cold,
chlorine flecked green,
mold dusted gruyère.
A Hollywood no
longer in syndication.

I'd like to say solidarity
would have helped them.
But who really knows?
And what came next?
Many later fatherlands
we fixed upon
that always failed us.





From Monetized (Miami University Press, 2015). All rights reserved. Reprinted with the permission of the author.

On "Palm Springs At the End of the Mind"
It was the time of the fiercest battles in Iraq, the early days of the forever war. All around us, there was a new language— "homeland," "Operation Iraqi Freedom," an argot of fear pouring out of television anchors and sometimes even our public intellectuals, turned overnight into macho men on death drive. My new boyfriend, a war correspondent, decided we should go on vacation. For a moment, he could forget insurgents and the overthrows of Saddam and other fatherlands, exchanging them for a ritzy, surreal Beverly Hill Christmas—all velveteen and lame and pools glittering outside. We drove through the desert to Palm Springs, in a state of giddy amnesia. We bought vintage metal lamps and orange and green antique ashtrays. We slept in a restored hotel, with a Golden Age of cinema theme.

We were putting real news on pause. I kept thinking of Wallace Stevens's line: "The palm at the end of the mind,/ Beyond the last thought, rises/ In the bronze distance."

Even in our bronze distance, in Palm Springs, in Beverly Hills, far from New York City and D.C. and very far from Fallujah, I couldn't help but think of how these holiday spots were nonetheless intensely connected to world events. The former Hollywood royalty of the 1950s were part of the 1980s Republican revolution that was also the seed of George W.'s violent empire. We met these GOP grandees on our vacation. We saw photos of them in silver frames in the hallways of one hotel, supposedly rendered safe and kitsch by time and pose. But were they?

We drove the dusty, windy highways and I started to compose the poem that I revised for some ten years. I wanted to get at decay in meaning and what can be lost when one system of power is replaced by another. I also had a repeated mental image of my boyfriend's Rat Pack-ish dad, who was a brilliant amateur gambler. He even got married at Tony Curtis's house: in my mind, my boyfriend's late father embodied an old-time glamour that was now gone.

The poem is about this old guard, both those who ran the post-war Hollywood Dream Factory and those of their number that ultimately ran California's Republican Party. It is, by implication, also about the post- 9/11 new guard and their often ill-conceived interventions. It's finally about the wish that collectivity would have averted this decline.