Visiting Poet: Jennifer Kronovet on Liu Xia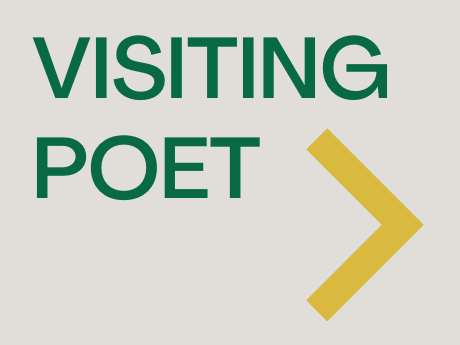 Shadow

                  —for Xiaobo

One morning as I was sleeping,
a shadow hovered over me like a dream.
This shadow still blocks my vision.
Time goes by, seasons change,
but that long, cruel morning
hasn't ended.

A chair and a pipe
wait for you in vain.
No one sees you walking down the street.
In your eyes, a bird is flying,
green fruit hangs from a tree without leaves—
since that morning, the fruit refuses
to ripen in the fall.

A woman with burning eyes
starts writing day and night
with endless dream-words
while the bird
in the mirror falls into a deep sleep.

                                 4/1997




Nobody Sees Me

Nobody sees me
helpless.
I'm not being cursed. I'm just easily
attracted to unattainable things—
things that reject me,
that are outside what's real.

My life steals from me.
I believe in a life that is an absurd
fantasy and is also hyperreal,
a life that hides behind death masks
and looming shadows.
I cry out to my own thoughts
that are spinning
on the floor.

I see a shadow walking on death's path—
slowly, rhythmically,
calmly. Nobody
speaks a word.
I wave—nobody
sees me.

                                  5/1998




A Soul Made of Paper

                        —for Xiaobo

Born in the dark hours,
I'm not concerned with what's waiting
for me after death.
I've already lived
a thousand years, long enough
to shock you.

There's always something surprising
in this world. The more magical a creature is,
the more it should display its strangeness.

I'm not a madwoman.
Everything is a sign.
A beam of light reflects off my hands,
then instantly disappears,
getting rid of what stands here,
the various mediocre details.

I observe all obtuse symbols
and hear a voice in my ear—
indistinct.

The perpetual orphan,
the child who refused to be born,
he clings to my hands, tight.
Each time I try to push him away,
he twitches and curls
in my palm.


Translated from the Chinese by Ming Di and Jennifer Kronovet.



The following poems "Shadow," "Nobody Sees Me," and "Souls Made of Paper" are from Empty Chairs (Graywolf Press,2015) by Liu Xia translated by Ming Di and Jennifer Stern. Poems copyright © by Liu Xia and translation copyright © by Ming Di and Jennifer Stern. Reprinted by permission of The Permission Company LLC, on behalf Graywolf Press.
In this new series, we introduce readers to poets from around the world through a selection of poems and a brief essay on their life and work.

---
In 2018 the poet and artist Liu Xia was able to move to Berlin. She had been under house arrest in Beijing since 2010 when her husband, the activist and poet Liu Xiaobo, received the Nobel Peace Prize from prison. Liu Xia was never accused of committing a crime—her marriage to a dissident was the only reason for her imprisonment. In 2017, Liu Xiaobo was diagnosed with liver cancer. He was released from prison for treatment and died days later. Throughout the next year, Angela Merkel pressed the Chinese government to allow Liu Xia to leave China. Then, one day, she was told she could get her passport and go.

I was living in Berlin when Liu Xia arrived. Years before, with Ming Di, I had translated Liu Xia's poems for the collection Empty Chairs, and as her translator, I'd imagined talking to Liu Xia often when I was living inside her words. I imagined her voice, her manner, her personality. We even wrote in our translators' note about the intensity of Liu Xia's physical absence, its political and emotional weight. But now, living in the same city, I was hesitant to reach out. She wouldn't want to be bothered by me when she'd been through so much, I reasoned, knowing that this was an excuse. I was too intimidated to reach out. But then my husband ran into her on the U-Bahn.

My husband introduced himself to Liu Xia as her translator's husband. She was traveling with a friend and both were suspicious of the random westerner speaking Chinese claiming to know them. Despite their apprehension, they exchanged contact information. A few weeks later, Liu Xia was heading to our house for dinner.

Reading Liu Xia's poems again for the writing of this piece, I was struck by how their urgency has not faded, even as the urgency of Liu Xia's situation has eased. The specific clarity of her observations on human strangeness, on the dislocation between words and worlds, on power's abuses and one's interior power, and on death itself—her potent insight could cut through eras. Liu Xia watched as her husband, who she met through poetry, became a public figure and thereby was constantly under threat. In her poems, Liu Xia takes moments of fear, holds them, and doesn't look away. She holds the moments when everything becomes dangerous, she holds the bad dream, a bird, a man, the muse, a country. She looks hard and deep with intelligence and wit. She looks until we are beside her, looking too, and when her poems end, she barely releases us to go out and unscathingly see the world as it is.

In the hours preceding our first dinner, I almost called it off. What if she was horrified by my Chinese? What if she hated the translations? In our translators' note, we'd described her as "loving, friendly, funny, insightful"—what if she loathed those adjectives? What if she was none of those things and we'd misread her personality from her poems? What if she hated the whole book—the way we'd recreated her story? What if she hated me?

Liu Xia arrived with her beautiful shaved head and a bottle of wine, and the first half an hour was awkward as we stumbled around my Chinese. The amazing poet Don Mee Choi had joined us for dinner. She'd recently read with Liu Xia, and her generous, familiar presence put everyone at ease. When Liu Xia saw that I just really wanted to be liked by her, she let her guard down. Even after years of isolation and incredible loss, Liu Xia is a very funny, brilliant, raucous, and always interesting person to be around. She is that person who loves to instigate children, drawing them onto her team and spoiling them, understanding them and giving them any item they look at for more than a second. She is an avid smoker and smokes slims so she can smoke more often with less damage. She always cajoled my husband, a retired smoker, to go outside and smoke with her, and they always came back laughing. The second time she came over to our house, she kicked my husband out of the kitchen mid-meal preparation and, with a friend, made enough dumplings to last us days.

Whenever Liu Xia talked about Liu Xiaobo, it was with so much love, like she still had a crush on him, not like they'd suffered separation and fear through much of their relationship. She retained him as he was—a person she loved, just as she did in her poems. I braced myself for a feeling of absence the first time we went to Liu Xia's apartment, and then was surprised to find a full drum set in the middle of the living room. Liu Xia let my kids play as loud as they liked, not caring one bit that it was past the acceptable hour for noise according to German regulations. In her apartment, she also had Chinese versions of books of all the poets I love. (I still regret not taking pictures of their spines.) I looked through the books. My kids made noise. My husband smoked. We ate so much, and we admired the new beginning Liu Xia was making.

For our last dinner with Liu Xia before I left Berlin, we met at Liu Xia's friend's apartment who had a balcony so we could sit outside. We had just gone through the first of Berlin's Covid lockdowns, and I'd worried it might have brought Liu Xia back to her time under house arrest. When we asked her how she'd fared, she waved her hand like whatever. Now, when Liu Xia is alone, no one is watching her, she can walk outside and get lost, she can go to the store by herself. Before we started to eat, we looked down into the overgrown garden and saw a fox. Liu Xia immediately threw meat down to the fox, called to it to let it know that it was safe and shouldn't be scared. "A creature that beautiful should never be hungry."
---
Liu Xia is a Chinese poet and visual artist. She is the author of Empty Chairs, a bilingual edition of her selected poems. Liu is a founding member of the Independent Chinese PEN Center. Her photographs have been exhibited in galleries throughout the world. She currently lives in Berlin.

Jennifer Kronovet is the author of two poetry collections: The Wug Test (Ecco) and Awayward (BOA). Using the name Jennifer Stern, she co-translated Empty Chairs (Graywolf), the poetry of Chinese writer and artist Liu Xia. She edits Circumference Books, a new press for poetry in translation that she founded.